Wednesday, August 02, 2006
Antara Jasmine dan Frodo....
Both of them never meet each other...tapi aku mah yakin klo ketemu jasmine juga bakalan minder sama si frodo..secara badan nya si frodo gedaaaa bener di usia yg baru mau 2 tahun...
siapa sih frodo???
hihihihi..ini loh si frodo...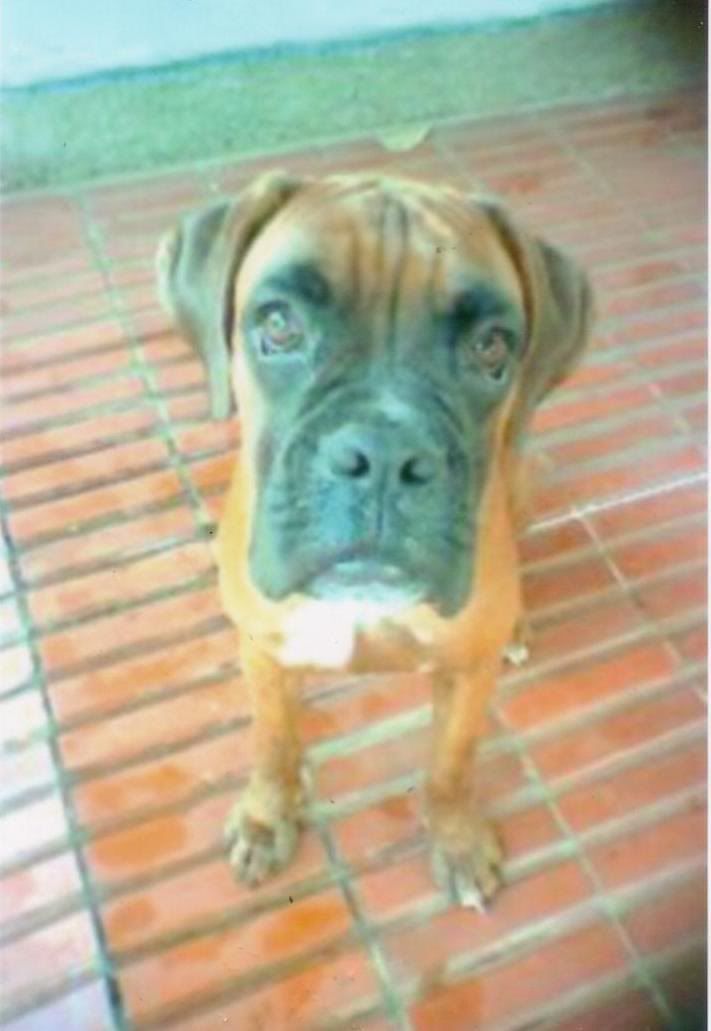 Tul..dia itu anjing boxer piaraan bos kantorku...walo belom pernah ketemu si frodo, jasmine cukup update dengan perkembangan si frodo loh..secara aku sering menceritakan ulang ulah si frodo..dari yg mulai di sengat lebah sampe kaki nya sengkle..(hiii..apa ya istilahnya..pincang gituw loh) krn sok keganjenan ngejar2 si lebah itu, trus pas frodo blenger gara2 kebanyakan dikasih duren..hahahaha..blom lagi ulah dia ngerobohin pintu pager..walah..walah heboh deh klo denger ceritanya..
Jadi ulah2nya si frodo ini sering menjadi bedtime storynya jasmine...and she loves to hear it again and again..pernah sambil ngigau si mince nanya.."bunda, frodo punya boneka dora gak??" trus..marenan minta di ceritain ttg prodo en dia bilang "bunda..coba tanya mbak ruth, frodo minum susunya apa?? halaaaaaaaaaahhh..hihihi..dia tuh mbahasain bos ku sama seperti aku mbahasain beliau dengan sebutan mbak
Anyway, sepertinya bentar lagi bos ku mo mantu neeh...secara beliau lg serius menjarikan jodoh untuk si frodo....hihihi..anyone interested??
Ayah & Ibbynya Jasmine
4:32 AM
=-+-=
My Stick Family from WiddlyTinks.com