Tuesday, December 18, 2007
My first visit to Museum since junior high…
Hah?
Yaiyalah, kunjungan terakhir gw ke museum kayaknya pas SMP deh, itu jg lupa dah museum apa…whakakakakkakak
Minggu kemarin kita ke Museum Bank Mandiri di daerah kota, the building itself is really familiar to me, secara yee….dekeeet bener sama Pasar sagala aya alias Pasar Asemka….dan lokasinya pas banged di depan setopan Busway…
Widi's office held their family gathering there, well me it's a bit dispointed knowing that the famgath would be held in a museum…walaaah…image gw udah buroook dah pokoke, old building, humid, spooky doooky…hehehehehe…but then widi ask us to accompany him to drop off something at the museum on Saturday. My first impression is indeed spooky dooky…hehehehehe..but when we met the people, they're so nice, polite and very helpful. Suprisingly there's a children playground…and makes jasmine more happy…
Ini loh meja teller jaman dulu..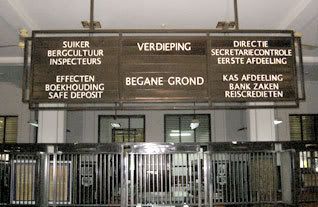 Naah….sekarang dijadiin counter doorprize…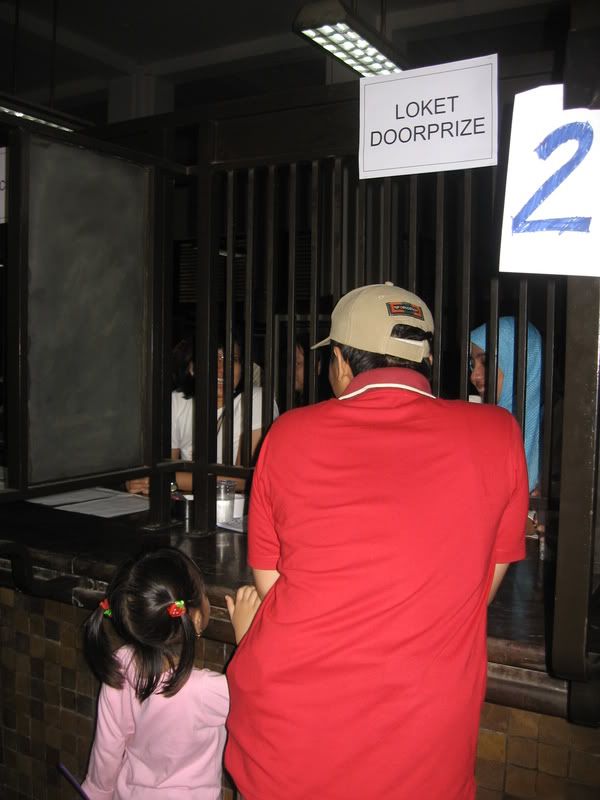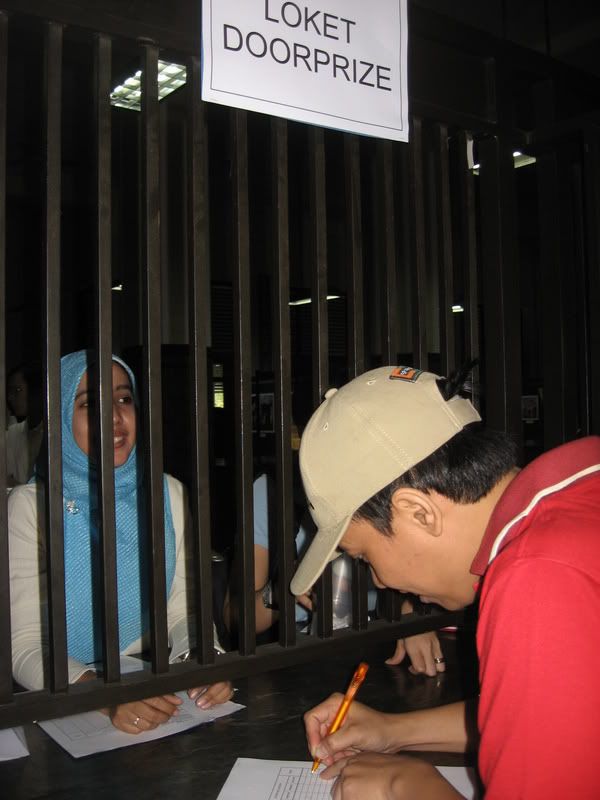 Dan ini kaca patri asli dari belanda sana katanya bikinnya juga di belande sono….cantik ya??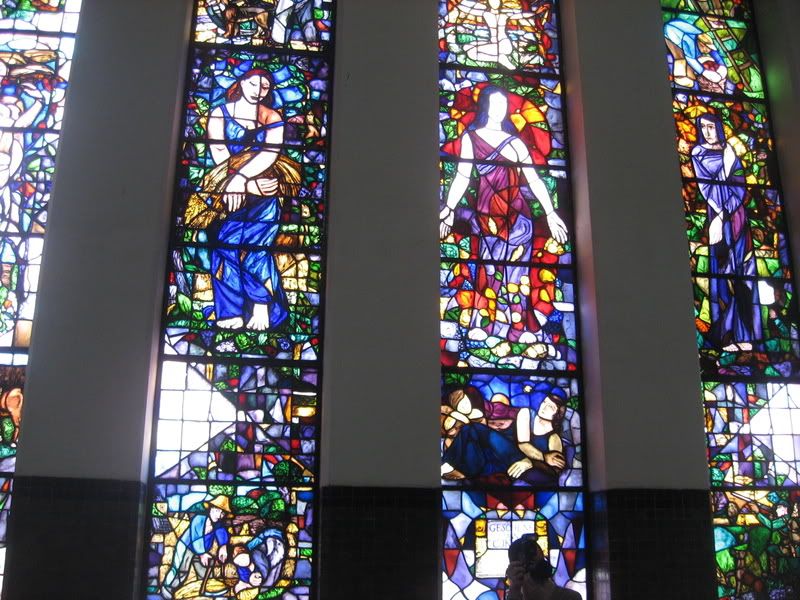 Sedihnya dari malam minggu pan udah ujan tuh…gerimis deres tapi awet…duh gimana ya? But the event run quite smoothly with the overflow food….ada siomay, bakwan malang, sate, es potong, rambut nenek-nenek…yummieeeee…..trus hiburannya ada marching band pegawai museum, ada barongsai, and the kids are quite happy ada acara tour de museum loh, ternyata bocah2 excited juga diajak keliling museum, dooh boow….syerem deh…guelaapp dan lembab. Btw, jasmine dapet hadiah lucu2an loh, gara2 gak sengaja teriak "burung garudaaa…" pas tour guide nya tanya burung yg ada di ruang miting direksi jaman buahelaa tea….whakakakkakakak….
The Batavia Marching Band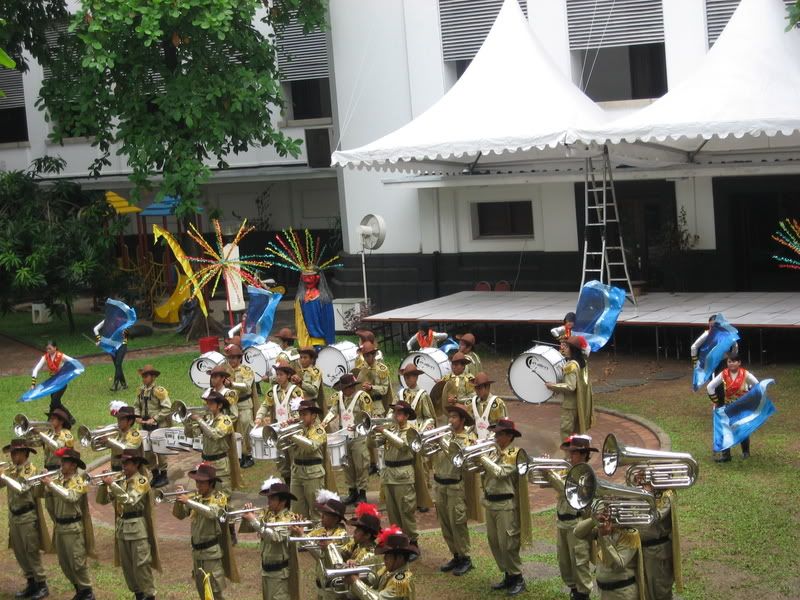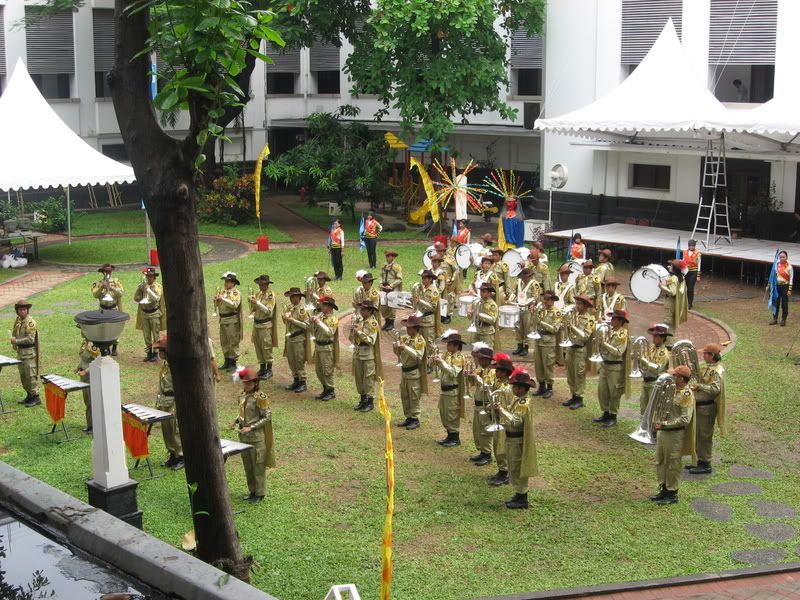 The Barongsai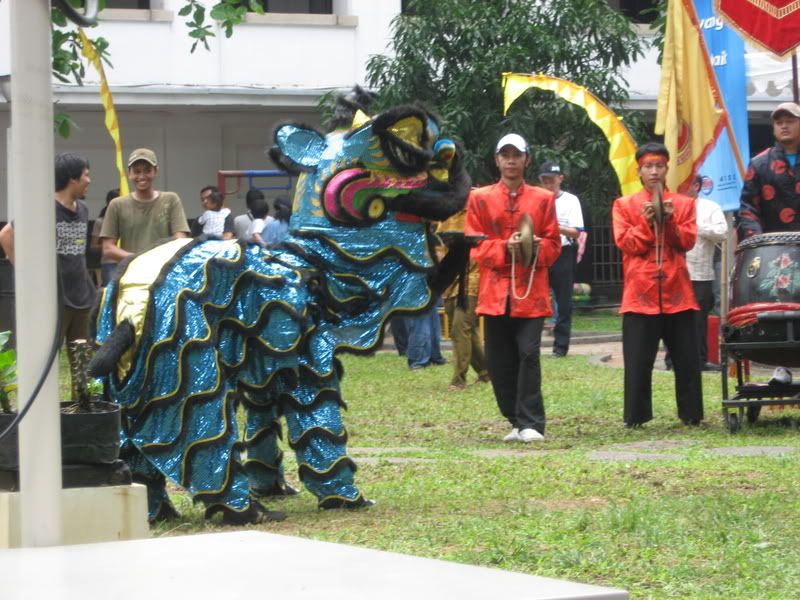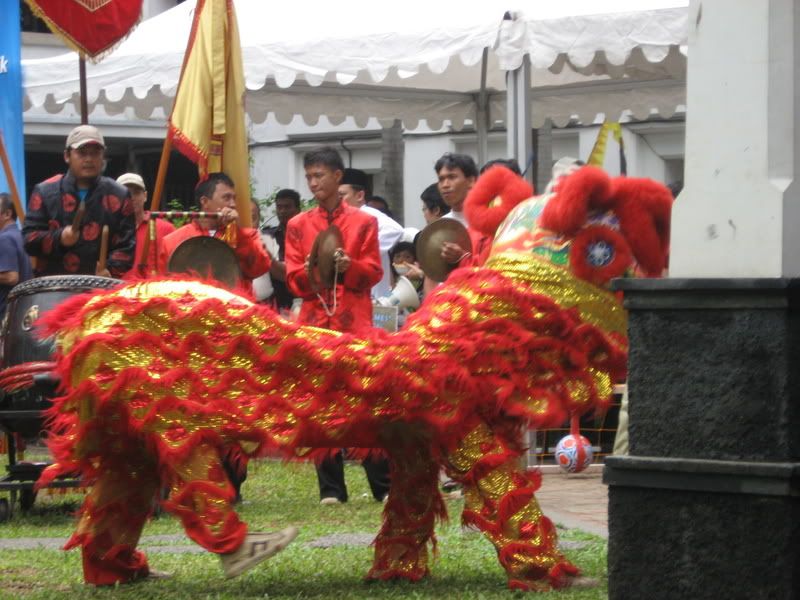 The Playground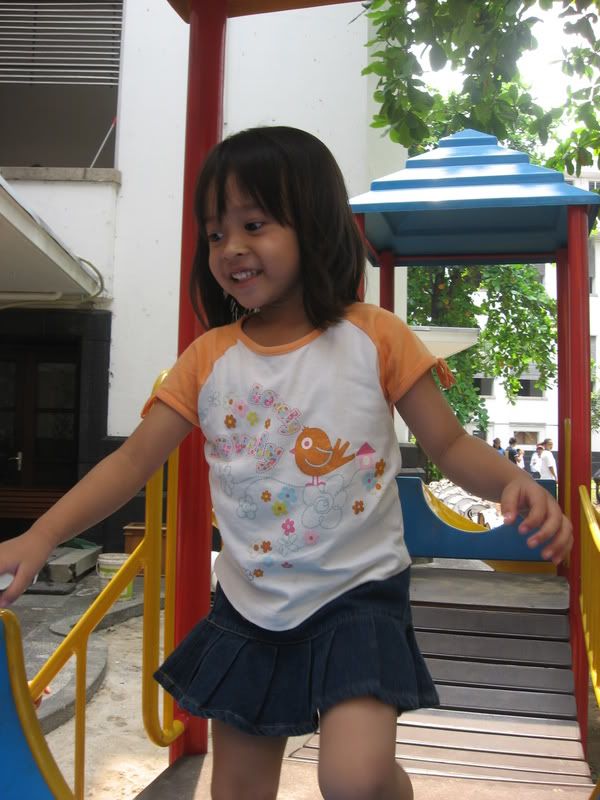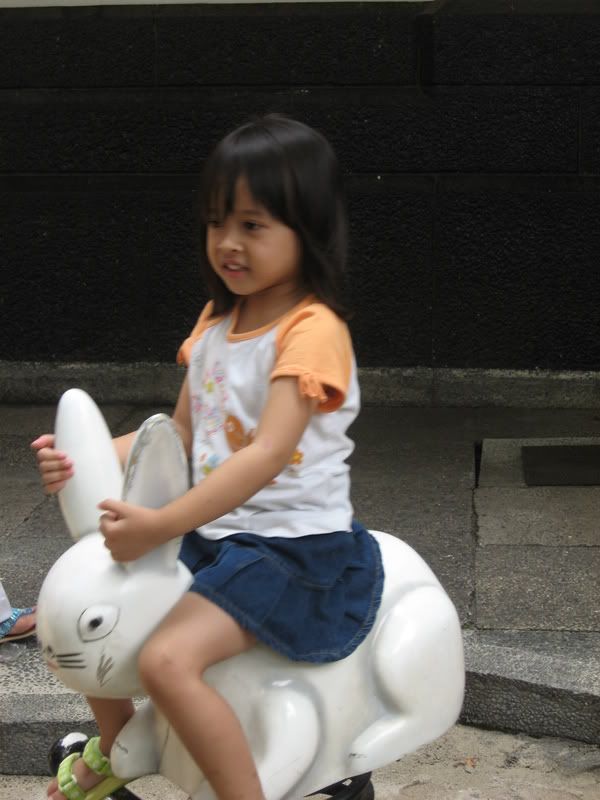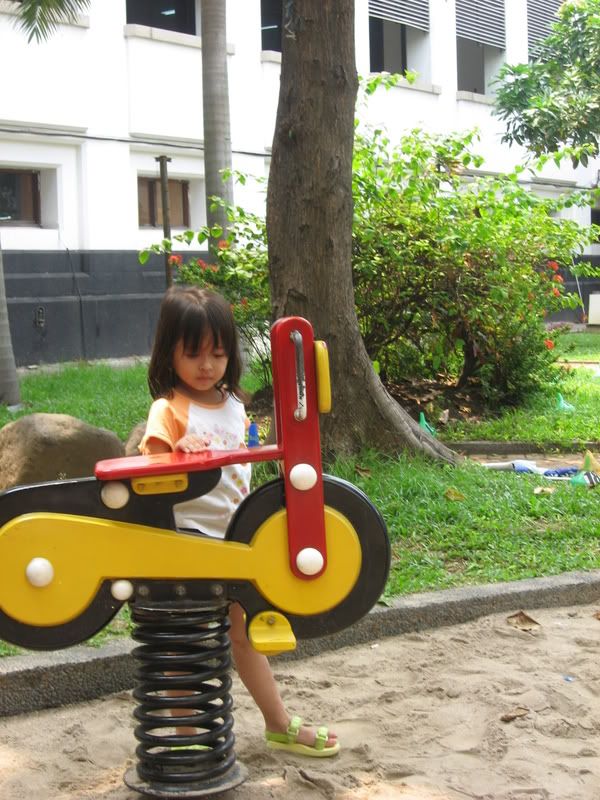 Jasmine – lomba nangkep ikan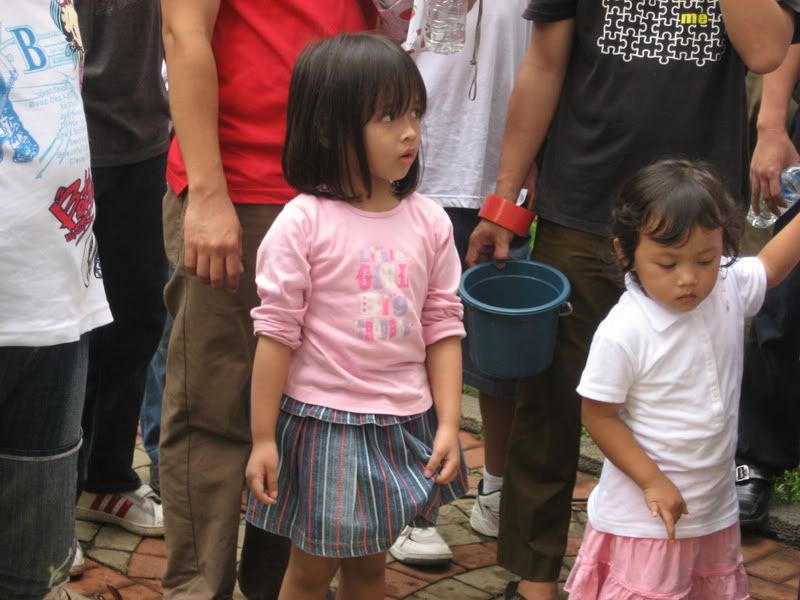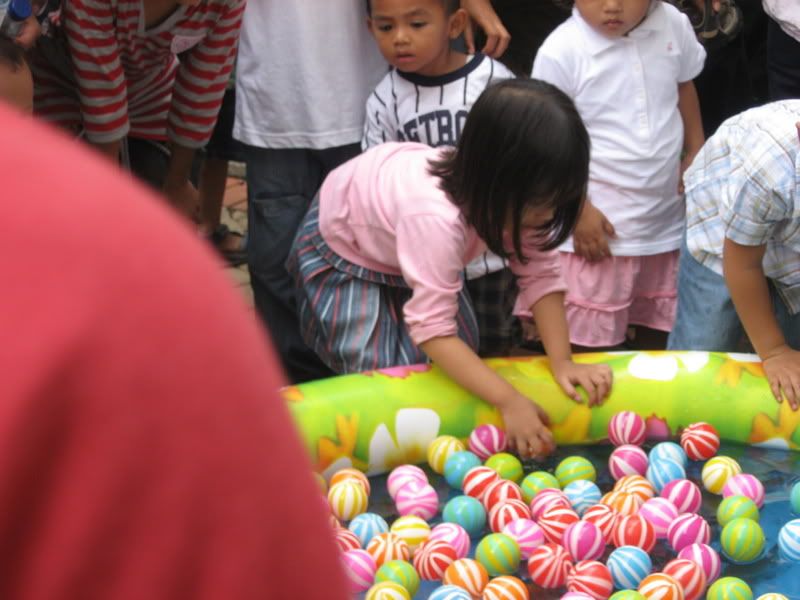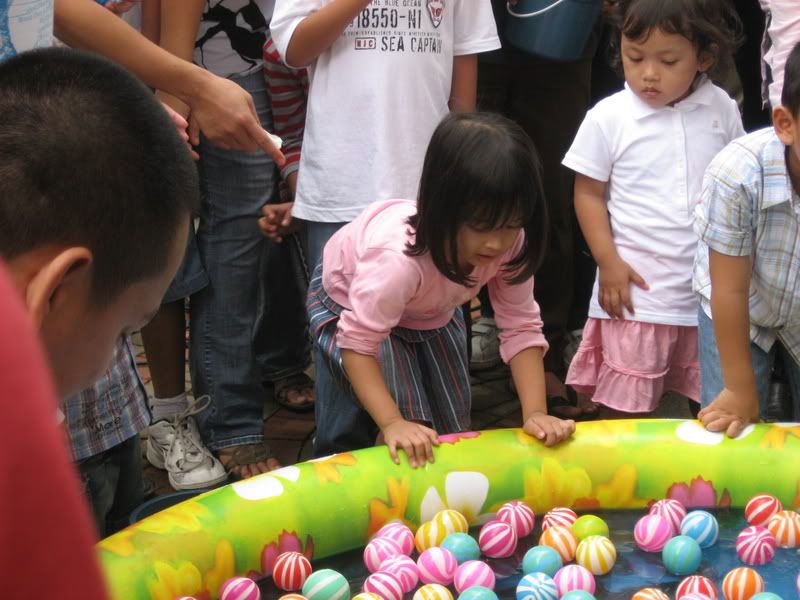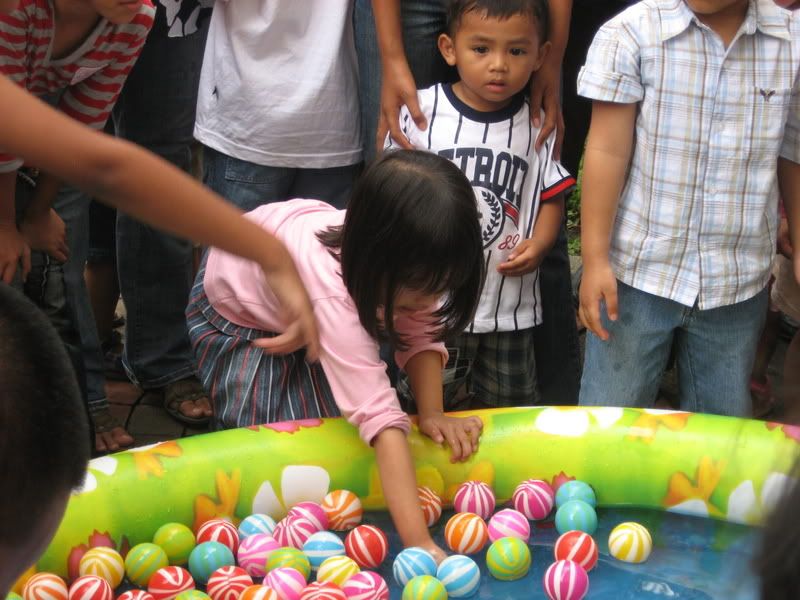 one thing that dispointing is that we didn't get the grandprize…huaaaaaaaaaa…huaaaaaaaa…..ada yg dapet laptop, tipi, kulkas, duit sejuta…huaaaaaaaa….
we had so much fun there, gue berdua Widi emang rada surprise sama treatment yg kita dapet….semua pegawai di sana dedicated loh…cenengnya…kapan2 bowleh lah mampir sana lagi…btw, tempatnya jg kayakya recommended loh buat prewed shoot..hehehehehe…
Ayah & Ibbynya Jasmine
2:53 PM
=-+-=
My Stick Family from WiddlyTinks.com