Tuesday, May 27, 2008
What a perfect way to start a day….
Pagi ini rusuuuuh sekualee…mungkin efek dari begadang sampe ½ 1 pagi ngerjain poster global warming punya si jasmine that is later in her class this morning turned to be a mistake…hiks..hiks.
Bangun pagi, Widi udah bikin pertunjukan tom and jerry…betulan loh, dia lagi ngejar2 tikus imut yg masuk kamar…reseh deh. Jadi dari sebelon azan subuh gw jadi gak nyenyak tidur.
And then, Jasmine arguing on the shirt she will be using for the class photo session. She prefers the short sleeves instead the long one. and refuse to write her name in the blank side of the poster…iiiih gemeeesss. What make me more upset that she always answers my every single question with:
"biariiiin….."
"meneketeheee…."
"terseraaah"
"emang gue pikiriiin"
Dengan muka cengegesan gak jelasnya itu loh! Minta di cubit gak sih tuuuh????arrggghhhhhh…..!! kayaknya dia dalam masa terrible five wanna be deh..ngeseliiiin bener!
While rushing to the school, I received a call from one of my friend asking for blue bird voucher kept by me and trying to find it himself on the locked drawer where I put confidential documents…..arrrggghhhhh…!!! can't he just wait for me.
In Jasmine class I found out that our poster is too huge. The teachers are only expecting the parents to draw a global warming theme on a paper given by them. Not in the such big poster made by us…I think I miss interpret what the teacher write on the communication book. Tau gitu, ngepain jg gw begadang ampe ½ 1 pagi yee…hehehehe…
so, here's the HUGE poster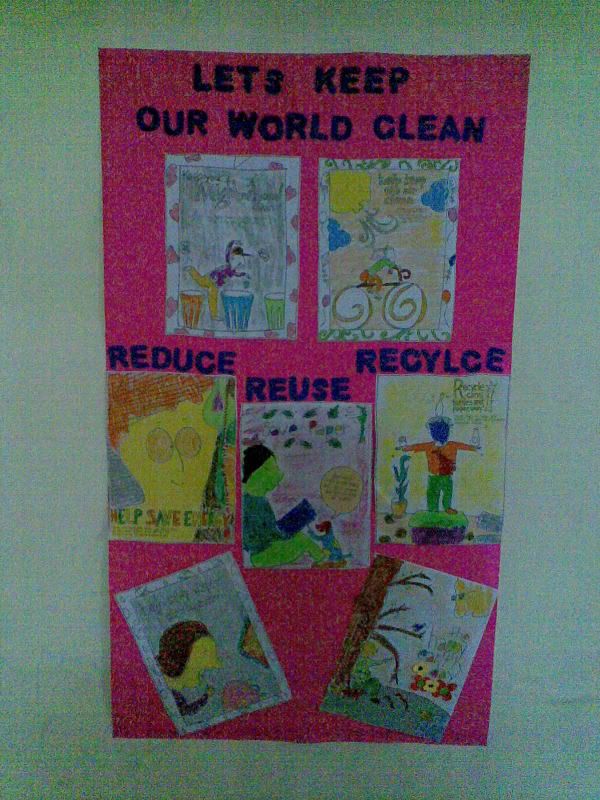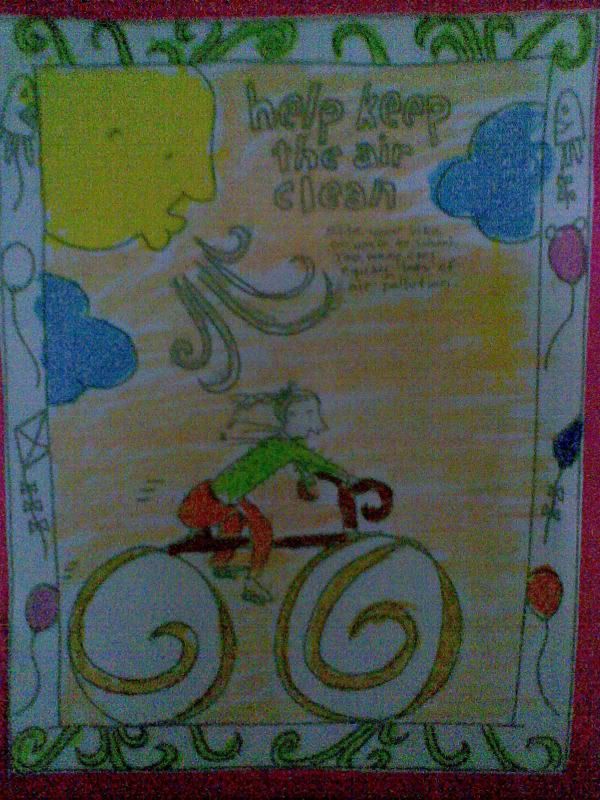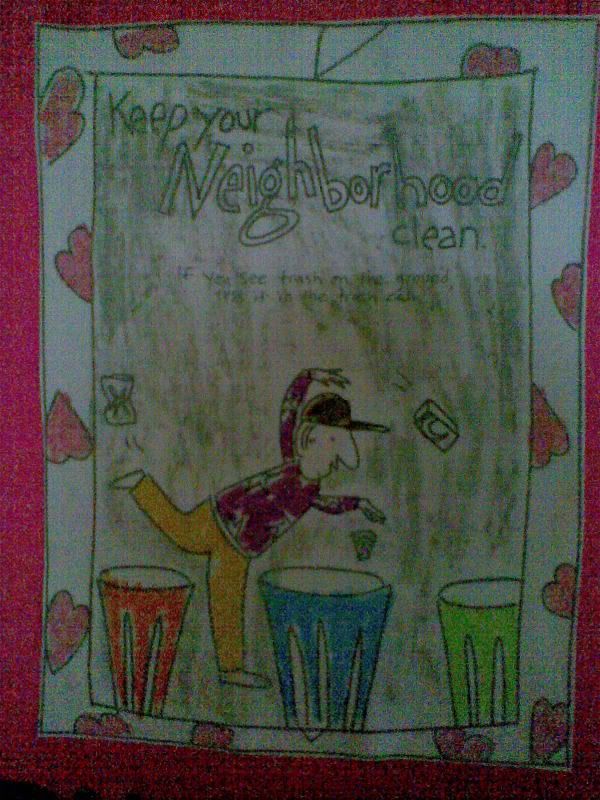 I took those activity book from http://www.epa.gov/region5/publications/happy/happy.htm

Any so many unexpected things happened this morning….
Hope I can end the day with happy smile….
Ayah & Ibbynya Jasmine
3:41 PM
=-+-=
My Stick Family from WiddlyTinks.com