Friday, July 18, 2008
Touring to Serang
This time we went to Serang with our tiny but lovely car community hehehehe...they rock! we had lots of fun when went out for our first touring to ciwidey couple month ago....
But, problem came on friday night when we found out that Jasmine's dermatitis atopic hurt one of her leg so she can't walk like normal...so we decided to drop off at Jasmine's dermatologist on saturday morning. We got there by 7.30 AM and got queue number 29...gilingaaaaaaaannnn..!! yg laen ngantri dari jam berapa tu?? So, Jasmine's turn was on 12.00 PM!! it means almost 5 hours waiting.
Akhirnya....setengah ngibriiit kita kabur ke meeting point yg sudah ditentukan, tapii ternyata mereka sdh berangkat konvoy duluan...yaiyalah wong janjiannya jam 11 disana, lah kita jam 12 ajee masih nyangkut di tebeett....bete deeh!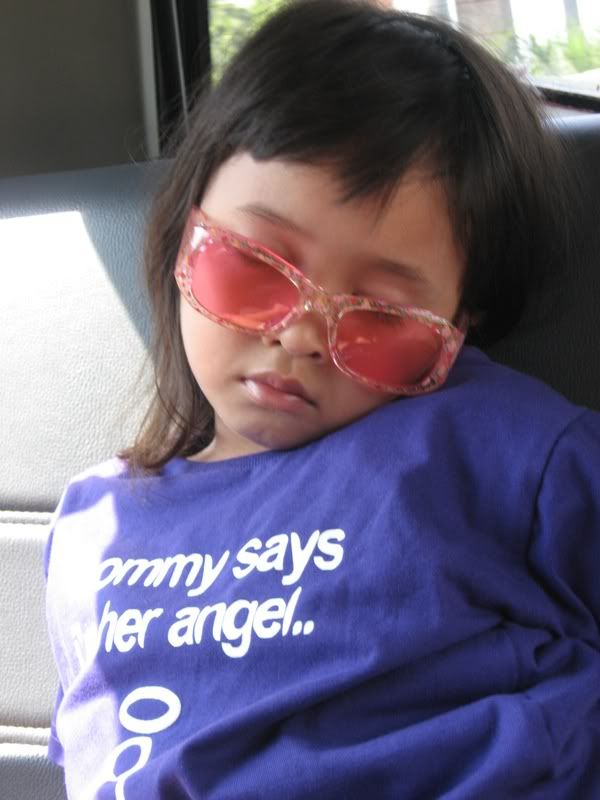 Ternyata pas mo masuk tol karang tengah udah macet cet..cet gak bergerak...gw kira antrian masup tol...akhirnya gw telpon jasamarga pengen tau ada apa seeh? bok, ternyaata menurut jasa marga ada truk nyangkut di KM 15...dan kejadiannya baru ajah..hiks...KM 1 ajah blom kelewat....pegimana cara nyampe ke KM 15 dah kl macet gitu..hiks..hiks..tambah bete!
Anyway, akhirnya bisa juga ngelewatin KM 15 selama hampir 2 jam...setelah gitu jalanan relatif lancar walo kondisi jalan ancur banged..lobang di tengah jalan tol segede gaban jek!! abis tuh dah, krn rencana kita2 pada mo bakti sosial ke salah satu panti asuhan di serang gw minta widi telp pak ketu suruh tungguin kita di hotel biar kita langsung ajah ke panti gak usah check in hotel dulu...widi nya males bin ribet....jadilah kita arguing di jalan tol....akhirnya kelewatan donk tuh pintu tol serang timur...arrrggghhhhhhh.....dan keluar di pintu tol cilegon/merak...butet dah!
what a journey....
Sampe hotel, langsung check in dan rebahan...pfuuiih! Temen2 lain udah berangkat ke panti..ya sutralah emang salah kita jg sih...hiks....pake ribut di jalan tol...hehehehe...
We stayed at Le Dian Hotel, Serang. This hotel is highly recommended. Bersih, nyaman, ada hot spot nya, kolam renang bersih dan teduuh, kamarnya nyaman...woikeh beibeh dah pokoke...hehehehehe...
Here's the hotel view...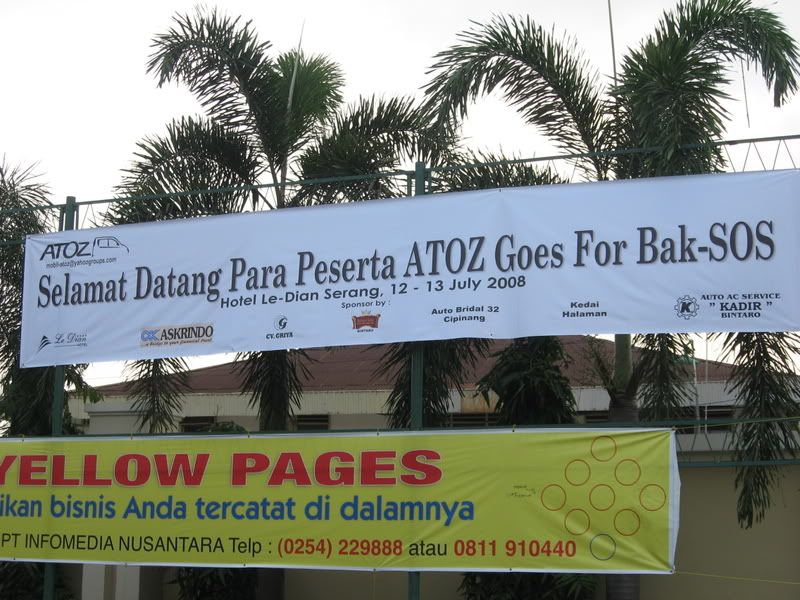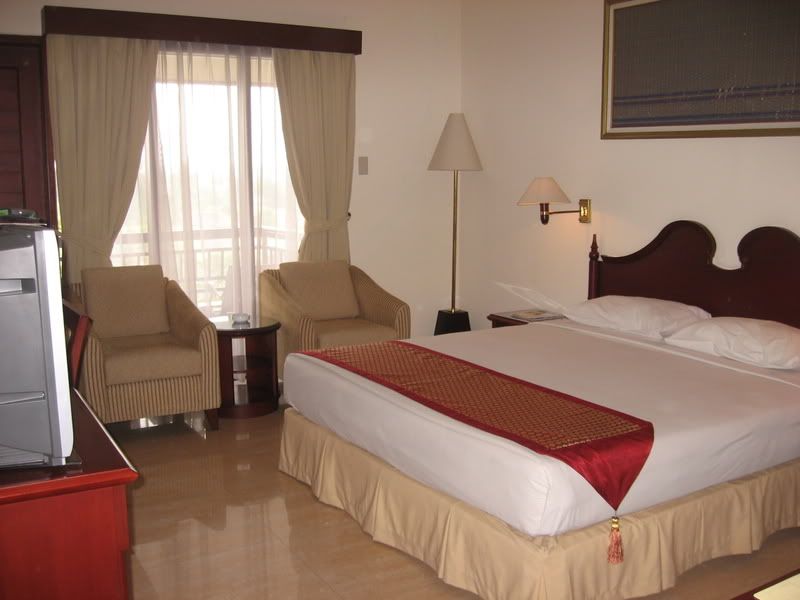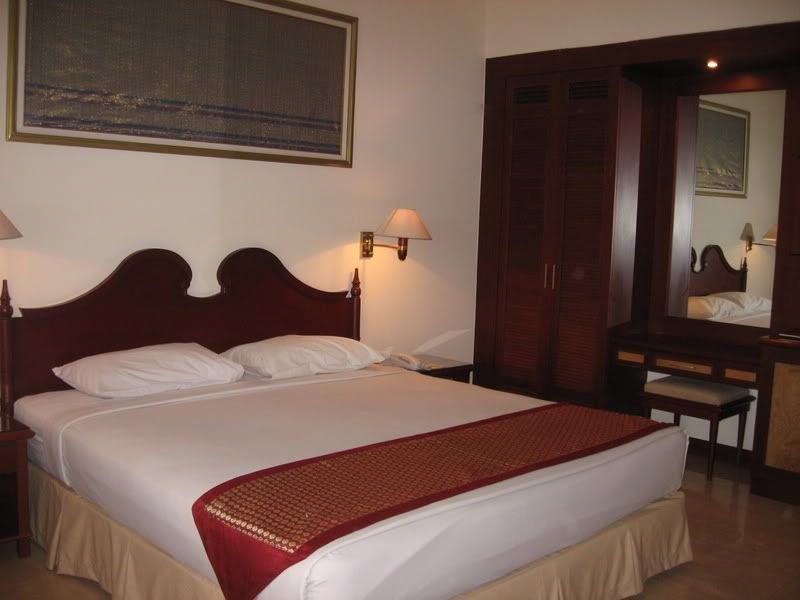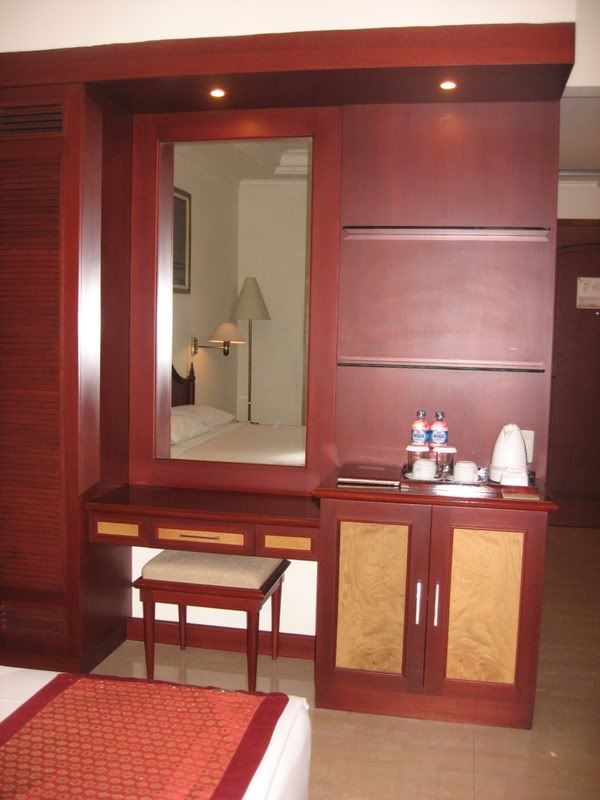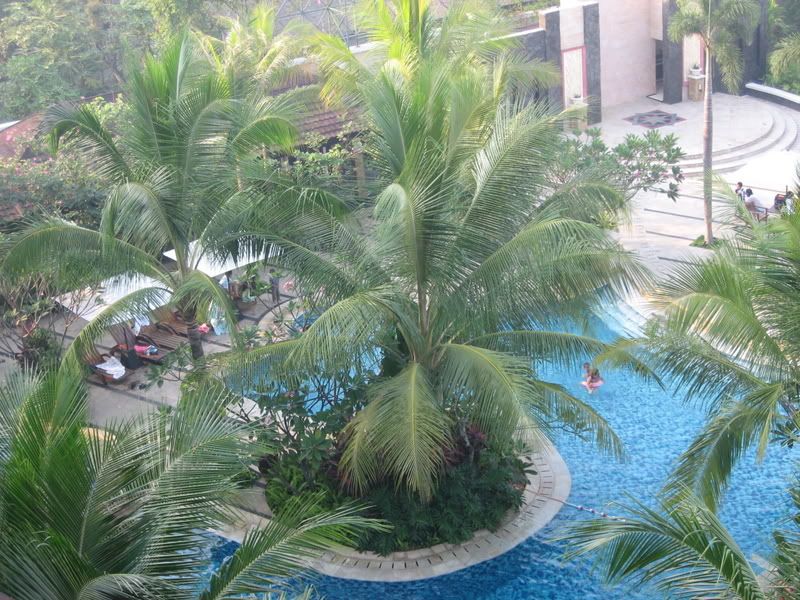 Jasmine tak membuang2 waktu, mumpung masih jam 4 sore...meluncur ke swimpool. dermatologistnya kasih ijin dia utk berenang...sip lah...hehehehehhe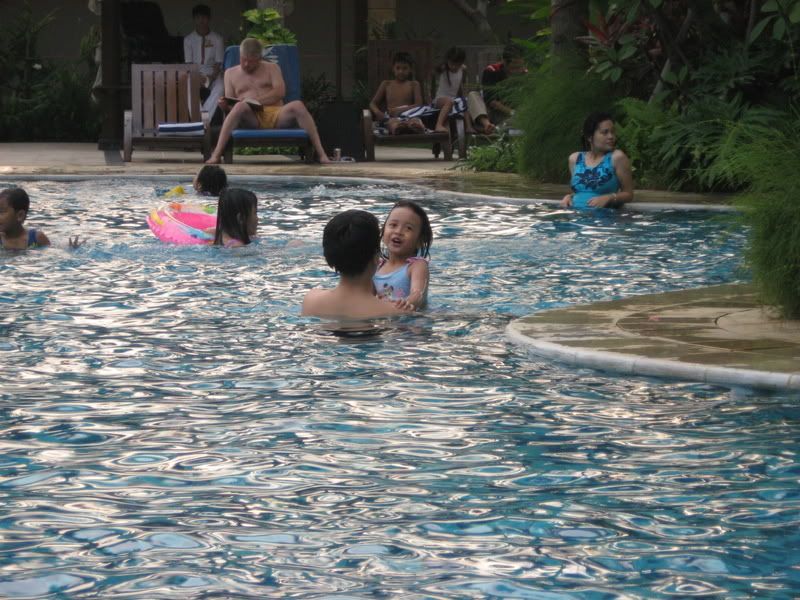 Ndilalah, jasmine ketemuan temen lama...mantan temen playgroup dia di tk kembang, Faya who is happened to be a daughter of our community treasury...hihihihi....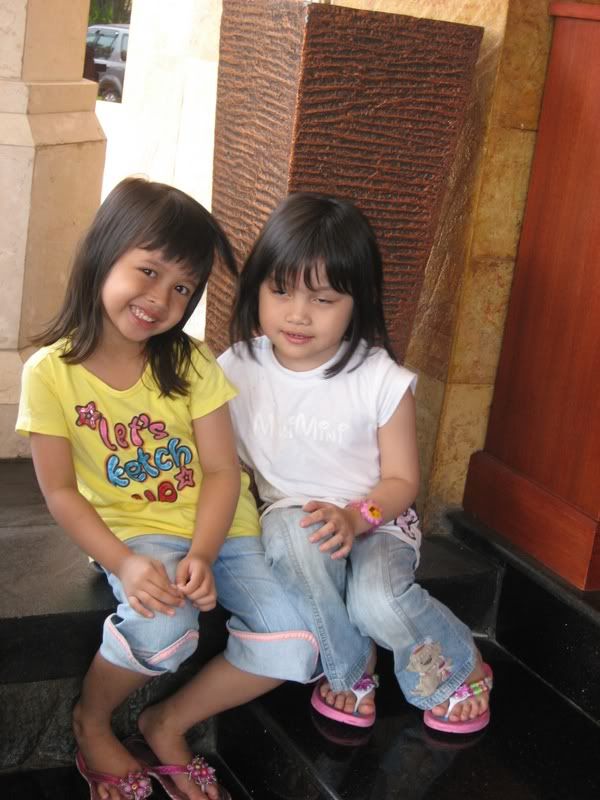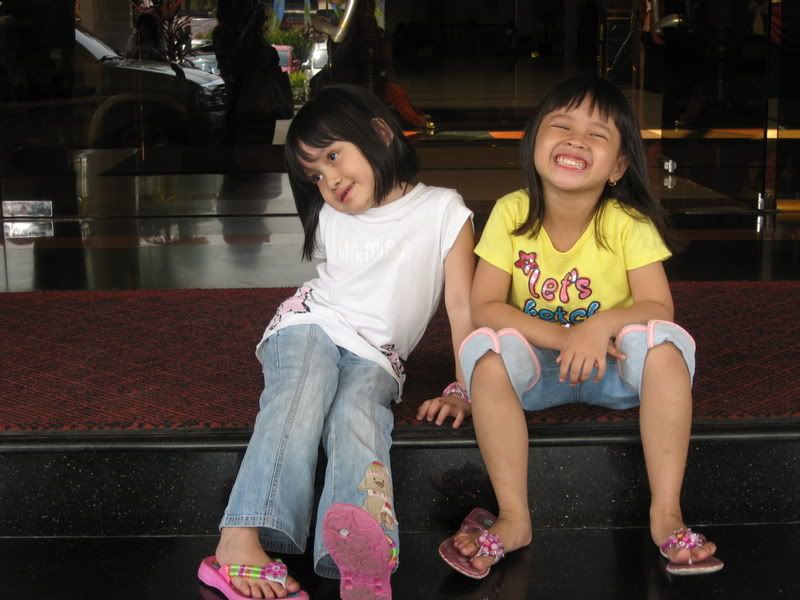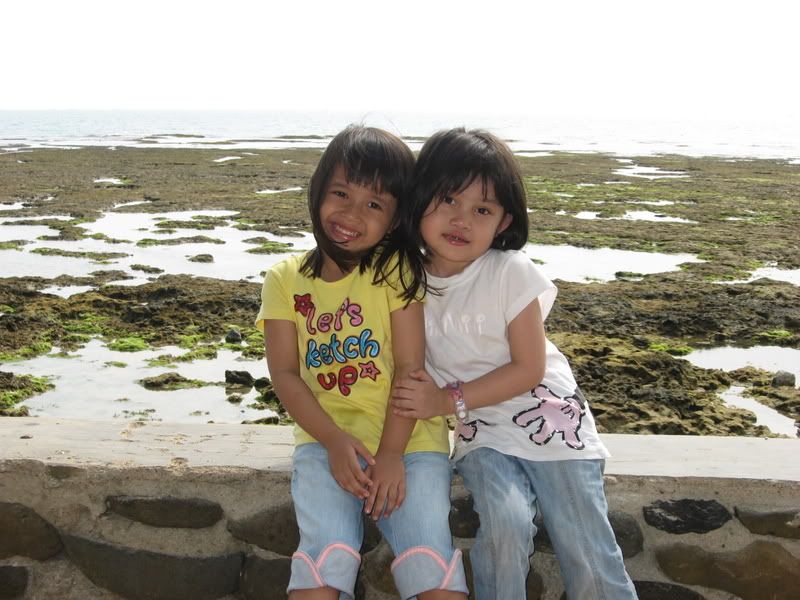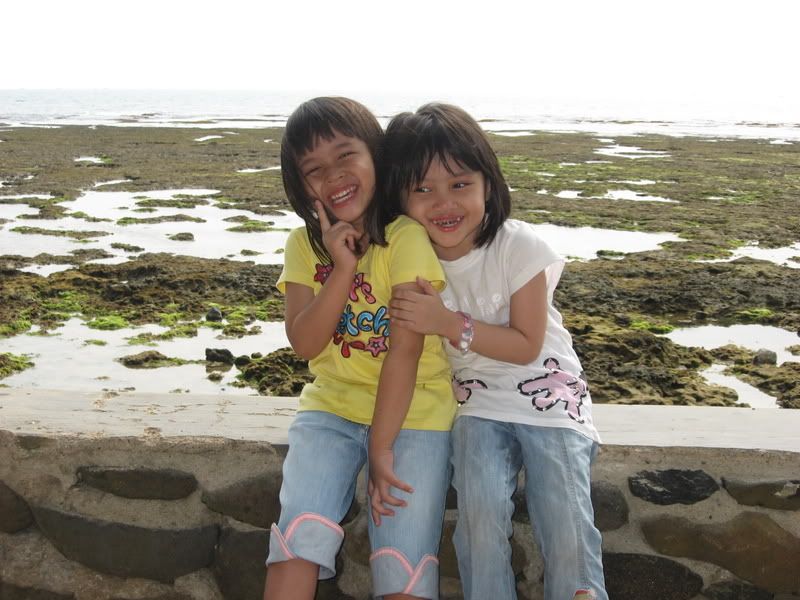 the rest pictures can be seen in
our photo album
I don't know how can the idea comes up...but we're planning to do the touring to semarang and yogya soon...OMG....
Anywaayy...
Have a wonderful weekend everyone...............
Ayah & Ibbynya Jasmine
11:31 AM
=-+-=
My Stick Family from WiddlyTinks.com