Tuesday, July 22, 2008
Jasmine's paperworks
it's backdated post...and still about Jasmine...hehehehehe
This is one of so many mess created by Jasmine...i don't think you would be interested to see other anyway..!!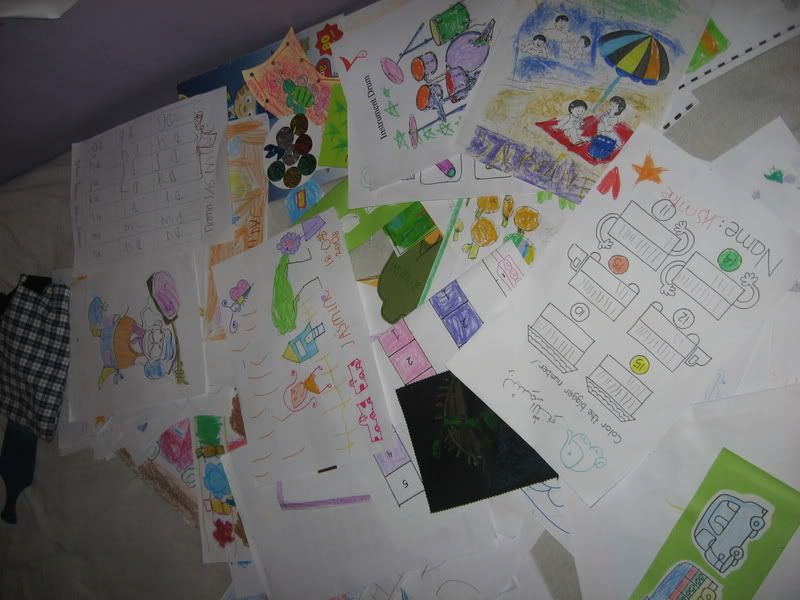 Those are her paperwork during her class in TK A....
Monday i just noticed that i haven't empty her blue bag from her paperwork during 2nd semester of TK A...so i bought orange clear folder in Gramed containing only 40 sheets...and as i predicted, it can't be filled with those huge paperwork..hehehehe...so i think i need another clear folder.....gosh! banyak yeee!!
Ayah & Ibbynya Jasmine
10:31 AM
=-+-=
My Stick Family from WiddlyTinks.com