Thursday, July 31, 2008
on last weekend
Another backdated and long post....hehehehe
We went to Cisarua Puncak anddd rumah sosis Bandung...hiyyaaa...
a bit hassle when we planned to go to puncak actually. Since uti radio was not feeling well but we finally managed to get there with the hole gank....hehehehehe
Gank Radio Dalam dengan black AtoZ nya....Ale pinjem Karimun...and Mama ini dan Gank Petukangan Selatan dgn Kijang krista nya....
We rent 2 house villa with two bedroom of each villa. the villa its self are so so...as they are very affordable to us...but they have a very huge garden....with small football gate for the kids. we even had our dinner and breakfast at the pool side...tsaaahhh...
some picture taken on the villa
main kembang api setelah makan malam...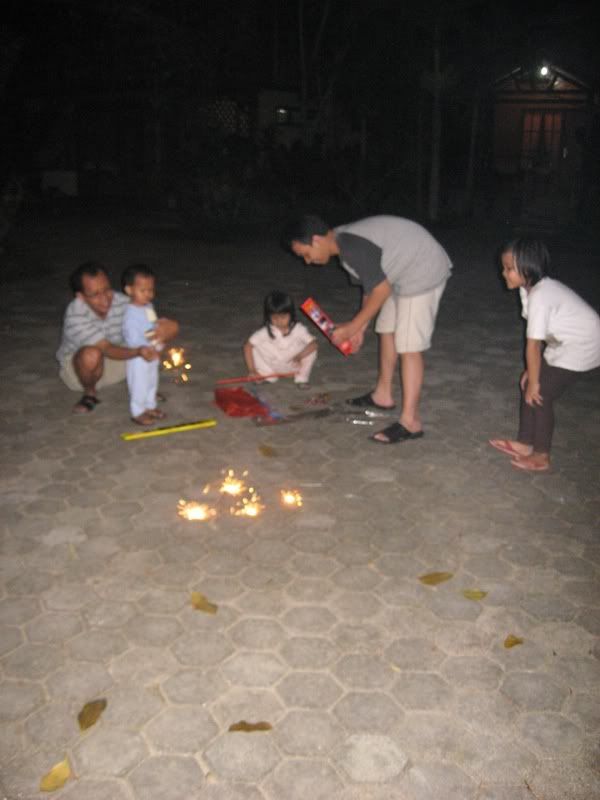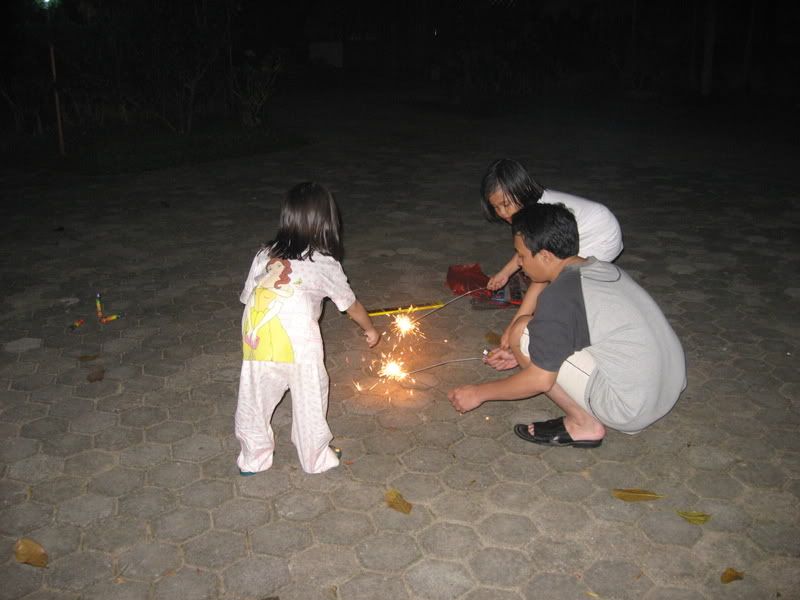 Morning activities
Main Bola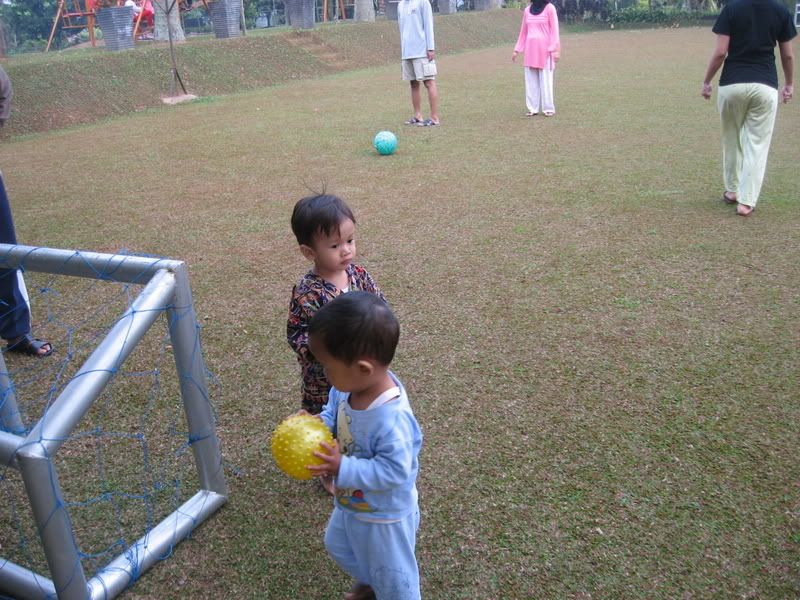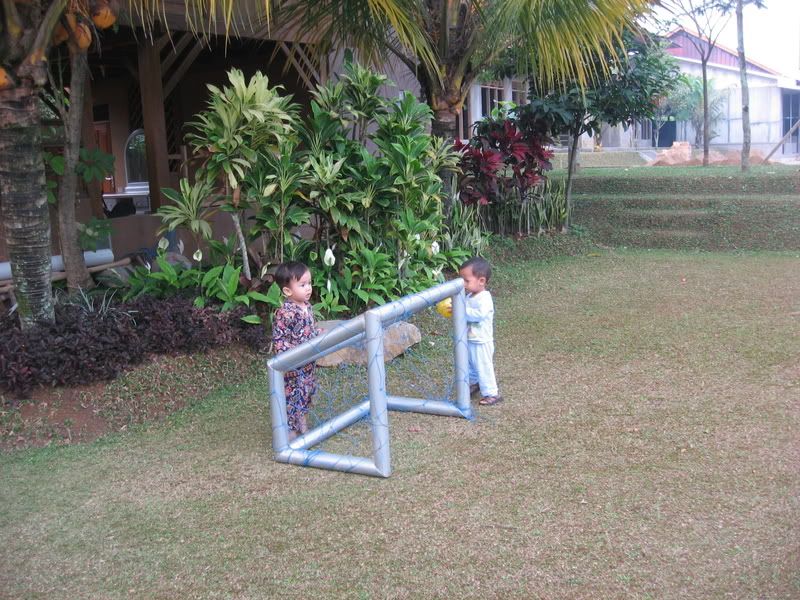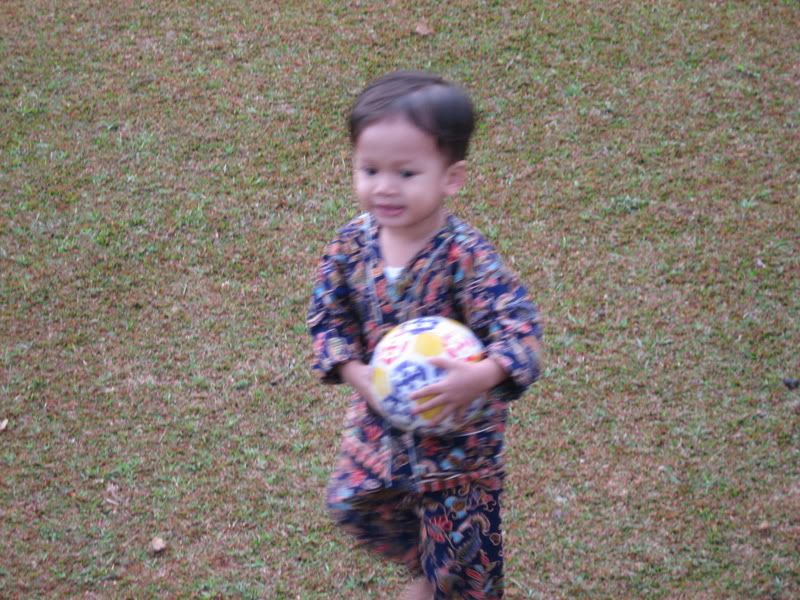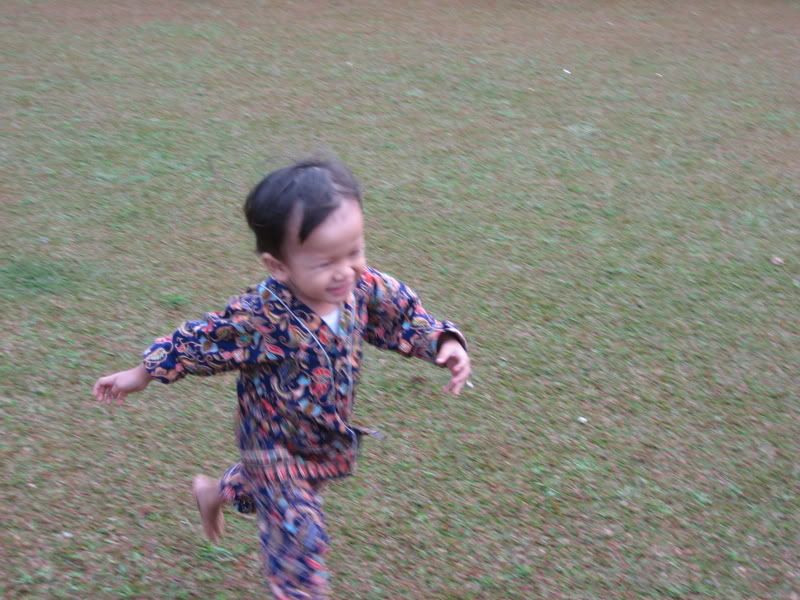 Main jungkat-jungkit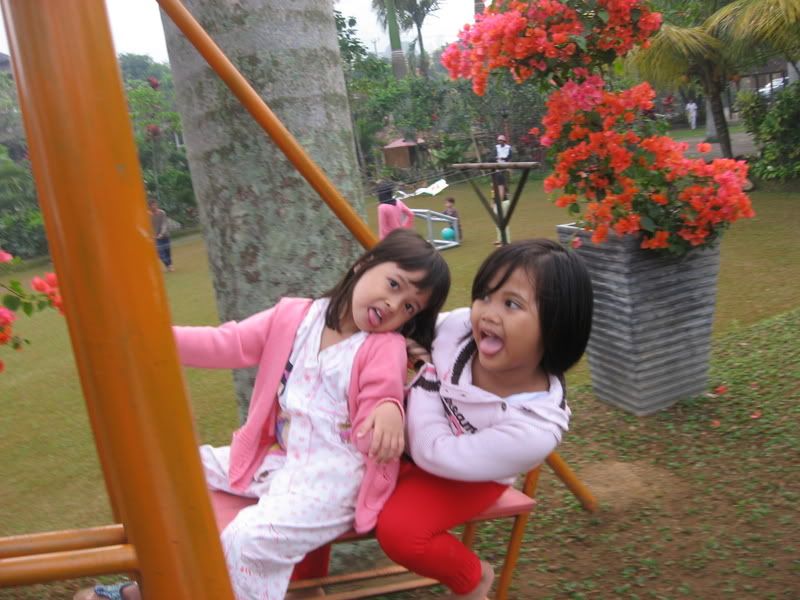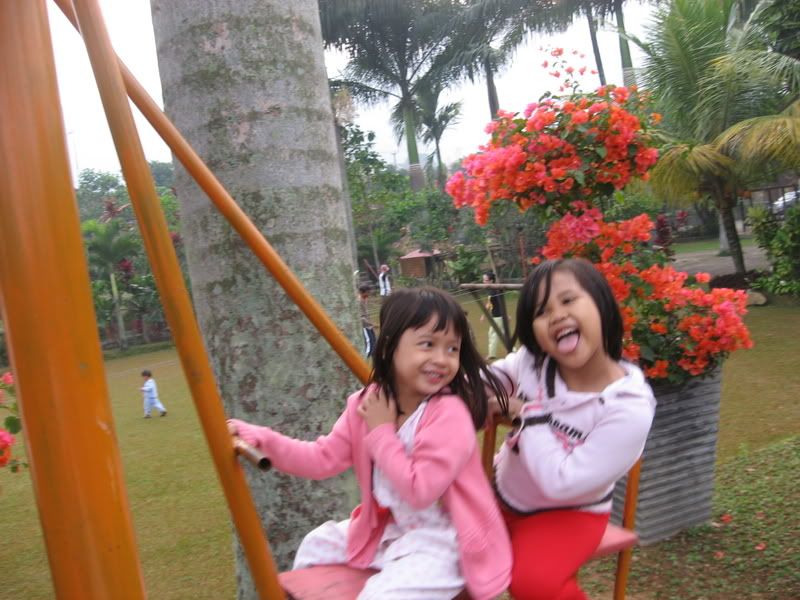 hehehehe...tumben si jasmine mau naik kuda sendiri....biasanya mana mau dia...geleeh sama kuda nya yg blom mandi katanya....hehehehe...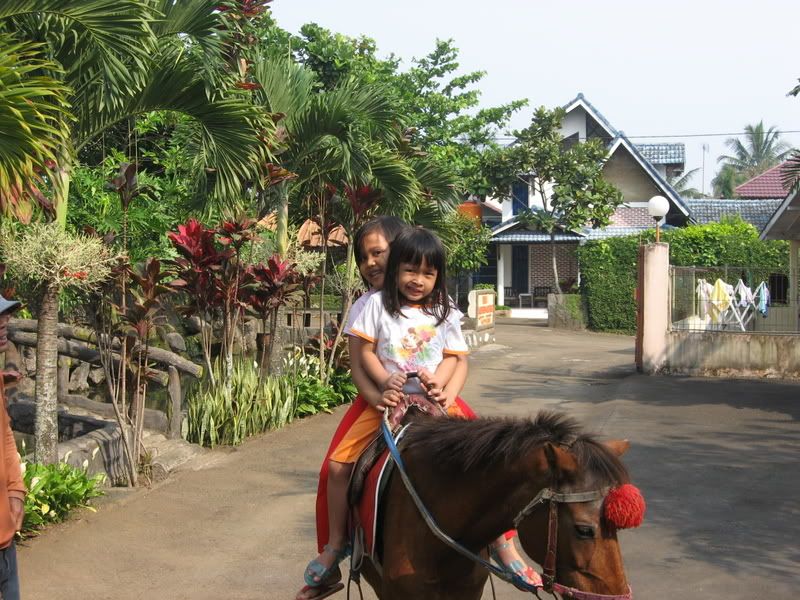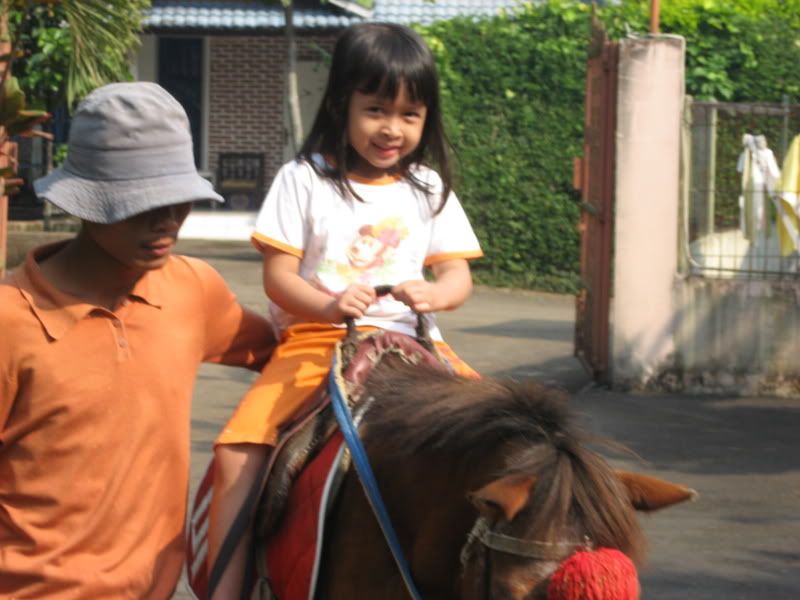 Nah, pas mo check out villa, mikiir...ehm masih jam 1o an neeh...enaknya kemana dulu yaa...mulei dah widi provokasi utk ke bandung...ke rumah sosis ajah...weleh.
Unfortunately, Ale can't join us since he brought the youngest member of the family...dedek Fatma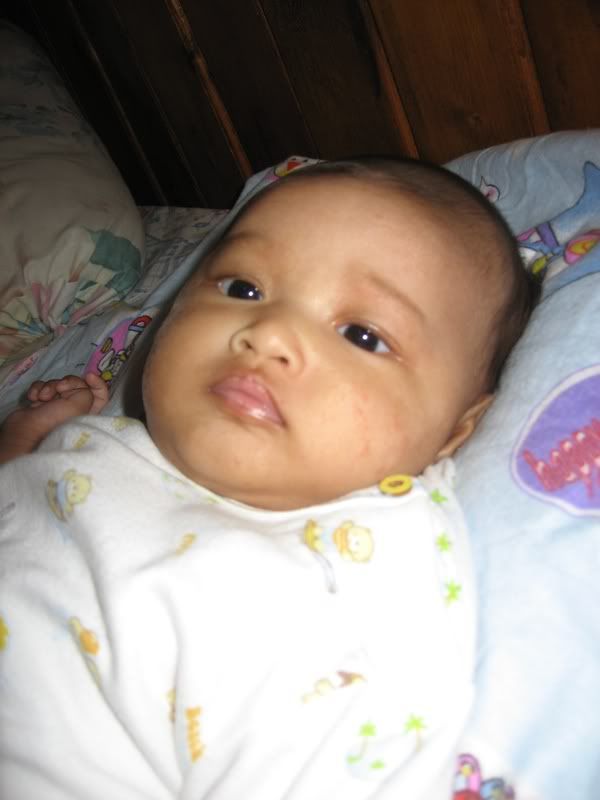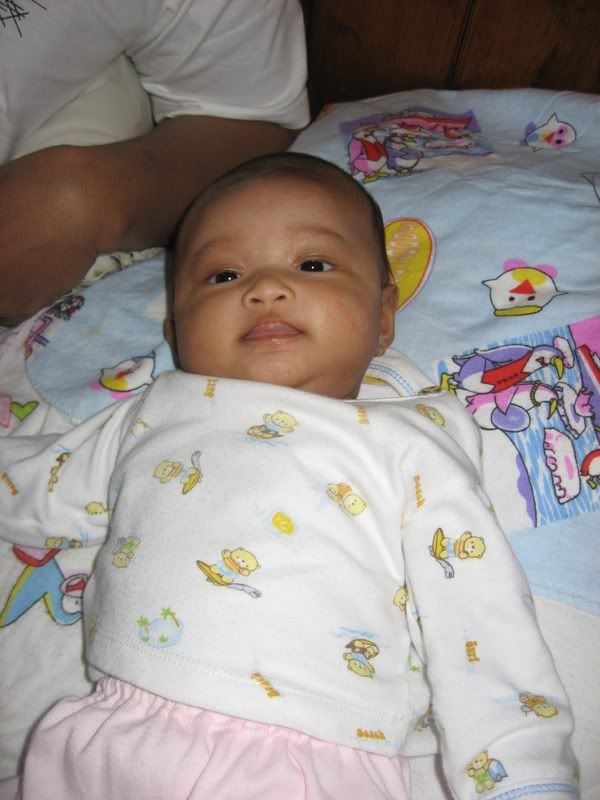 Ya sutralah yg berangkat 2 mobil Kijang dan AtoZ. Akung juga gak ikut kita, dia milih ikud Ale yg katanya mo pulang ajah...
Pas perjalanan ke dari Cisarua - Bandung, jasmine dan farras teler dan sukses molor di mobil. Lunch time kita Maksi di Resto Sederhana di Cipanas.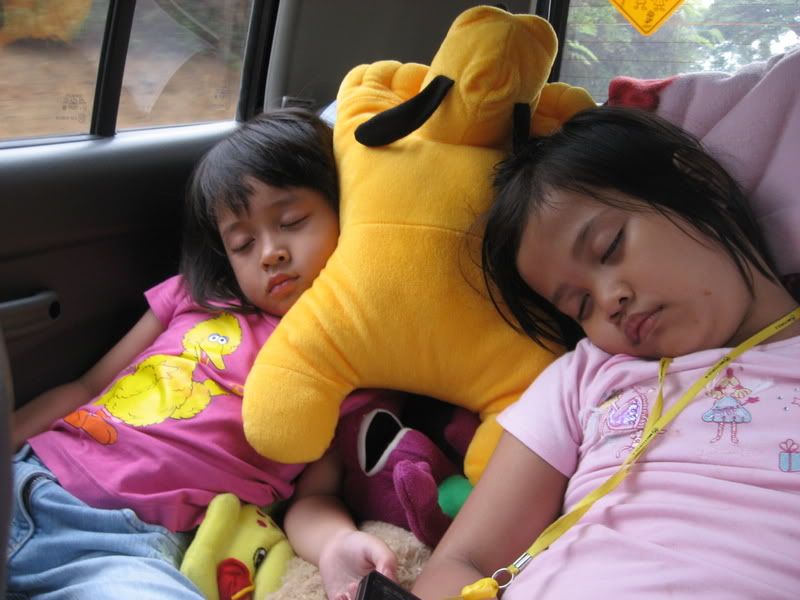 It's quite a long way trip to Bandung...butet dah kok gak nyampe2 yak! hiks...udah bete deh rasanya...after almost 2 hours we finally arrived at Tol pasteur...kebetulan udah pas di puncak tadi kita udah tanya2 temen yg lg di rumah sosis jg...ancer2nya...tapi Bandung bok, gak afdol kl gak nyasar....sementara si Kijang udah sampe duluan ke rumah sosis...si AtoZ masih ribet nyari jalan ke terminal ledeng....hehehehehe...after around 15 minutes later, akhiiirnya sampe juga di rumah sosis...pfuiiih!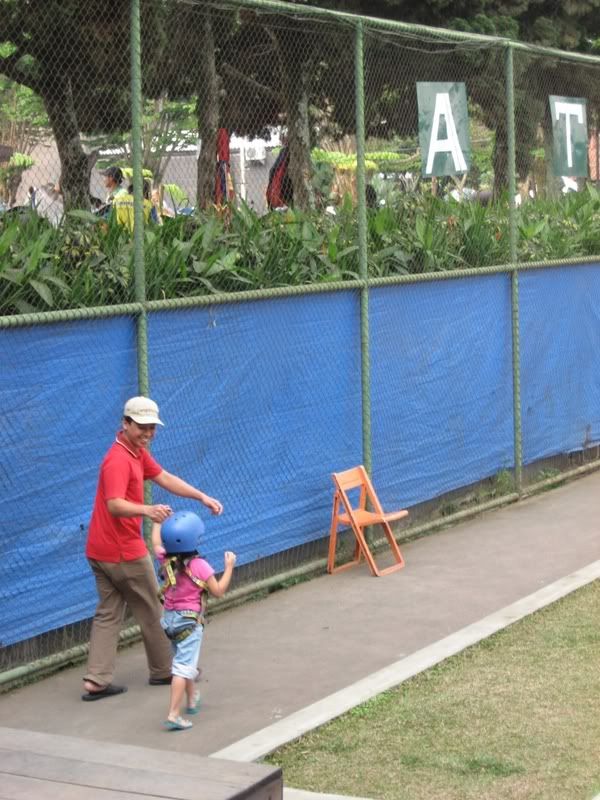 Jasmine, by the way yg udah ngidam naek flying fox langsung menuju area flying fox....hihihihi...gile tuh bocah berani juga yak ternyata...udah di konfirmasi ayahnya berani nggak, eh di jawab dengan bulat2..."Berani!!"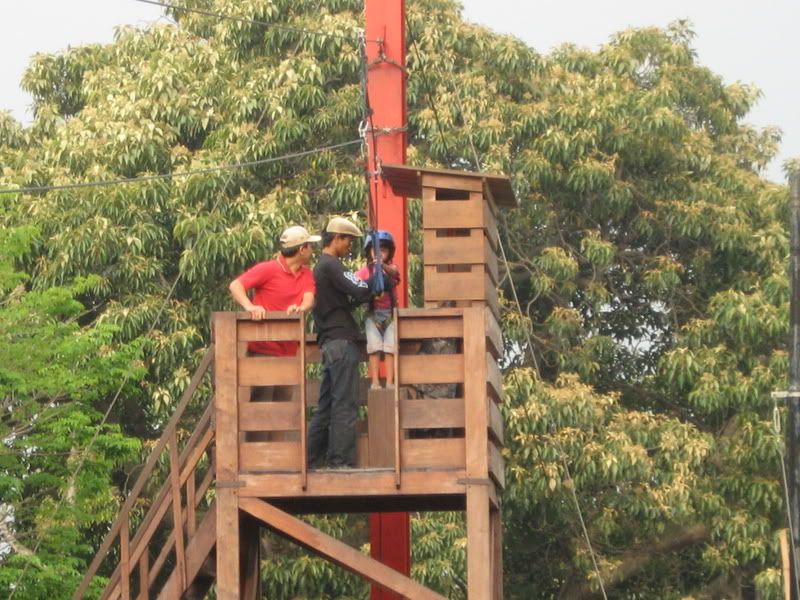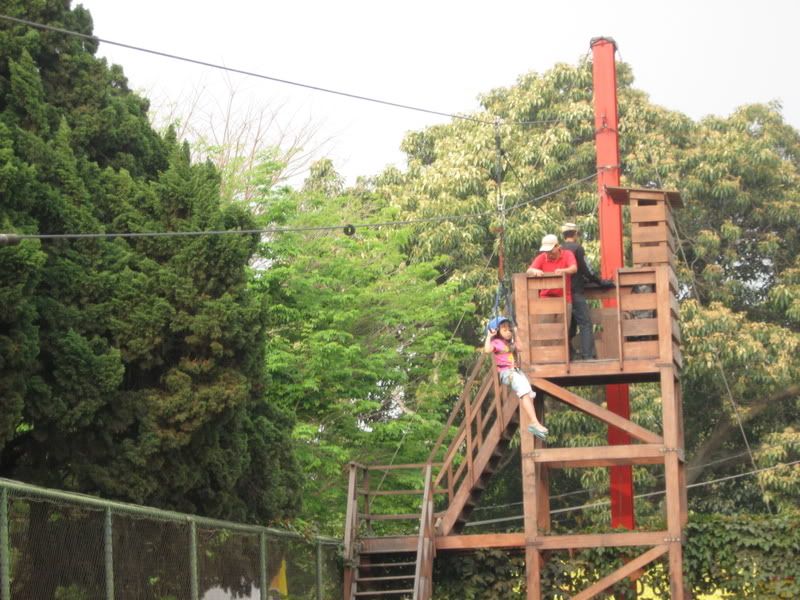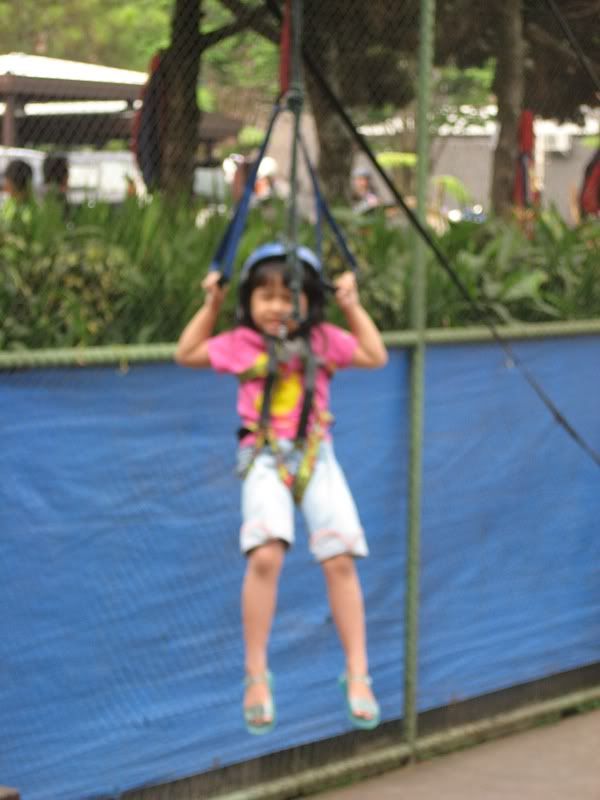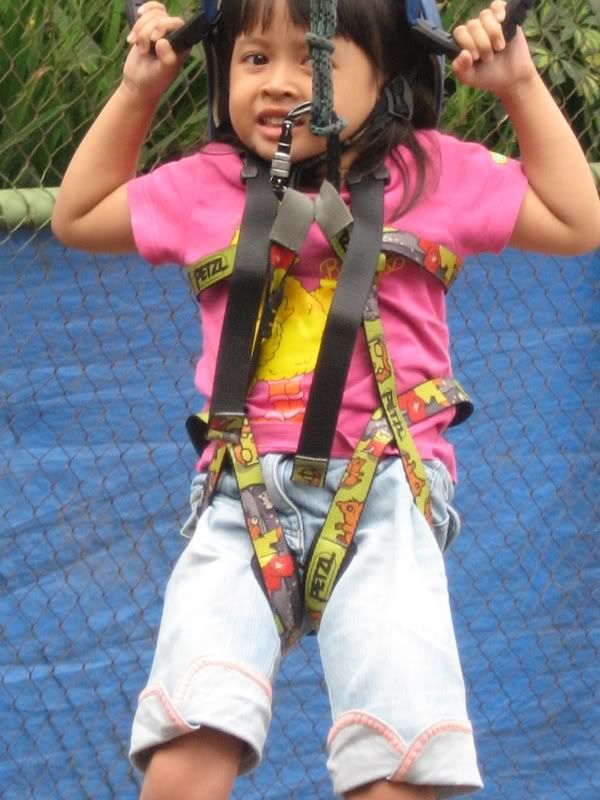 Abis itu mereka main di rumah pohon...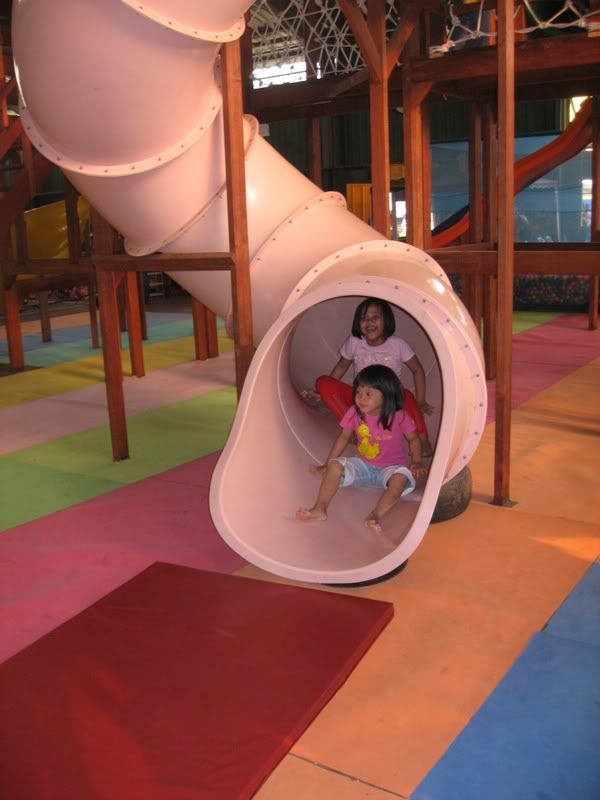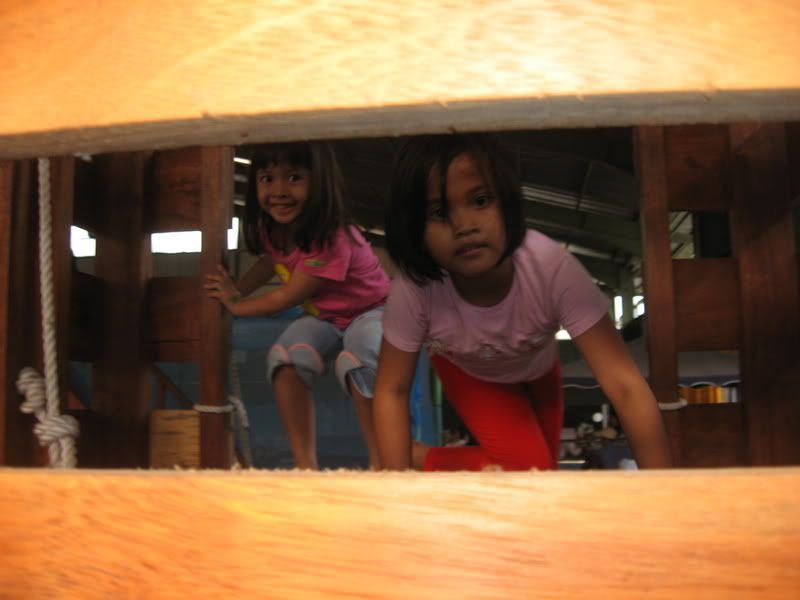 Jam 5 lewat kita check out dari rumah sosis, setelah ngeborong sosis keju, sama sosis originalnya plus nenteng 3 sosis bakar buat makan di mobil...maruk kali!
Di rumah sosis kita pisahan....walo tetep kontek2an via sms nanya udah pada sampe mana...gilingan, trip kali ini bener2 antar kota antar propinsi dah!
Alhamdulillah, we arrived at home around 10 PM safely.
Ayah & Ibbynya Jasmine
10:53 AM
=-+-=
My Stick Family from WiddlyTinks.com