Monday, August 25, 2008
The Barney Show - The Weekend Stories (Part 1)
I just don't know why, but since morning jasmine was so cranky....nyebelin bener deh pokoknya...mungkin dia masih kolok sama akung nya yg baru nyampe dari jogja jumat malem..reseeh banged. karena kita blom tukar tiket pertunjukan, akhirnya kita pagi2 ke PH tempat jual tiket barney. Dan ternyata tiket utk pertunjukan sore ini bisa diambil langsung di tiket box di tempat pertunjukan. ya syud lah. Abis dari sana, kita mampir ke Melawai sebentar krn gw musti cari baju merah buat famgath besok...baju yg kemaren widi bawain kesempitan bok...hehehehe...padahal udah L loh. trus kita makan soto di depan apjay. itu si mince udah reseeeh bin ribeet bener sepanjang perjalanan.
While we took a short nap, jasmine played with Akung. but since she has been cranky since morning...her whining was really annoyed us. Widi was so angry with her....and blamed it on me...arrggghhhh....menyebalkan deh!! gw jadi ikutan bete.
Akhirnya, kita berangkat dari radio jam 1/2 1 siang dengan muka gw yg manyun...
Tempatnya sih ok yg dulu. stage nya jg bagus yg dulu...cuma kali ini lebih banyak lagu2nya..Overall, she enjoyed the show.
Btw, not like the previous show couple year ago...this time we can take a picture during the show...hehehehe..
playing before the show at anmum stand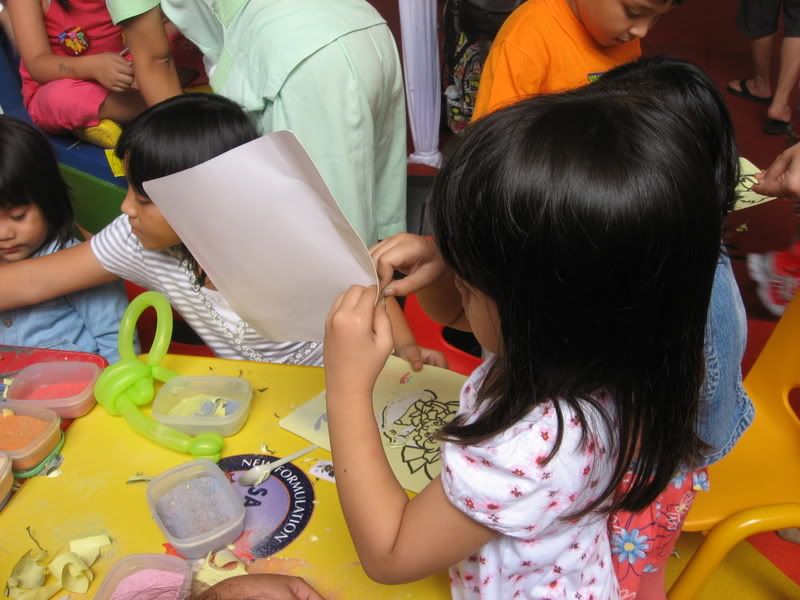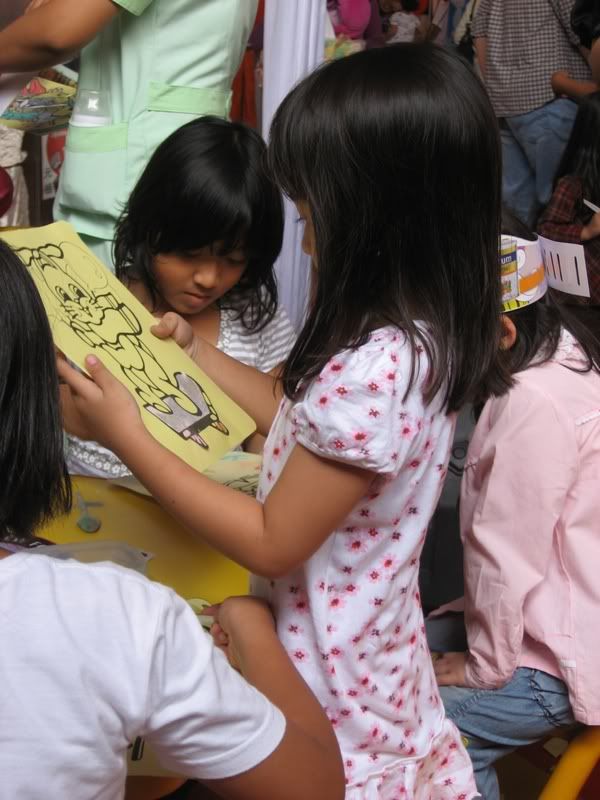 Barney Show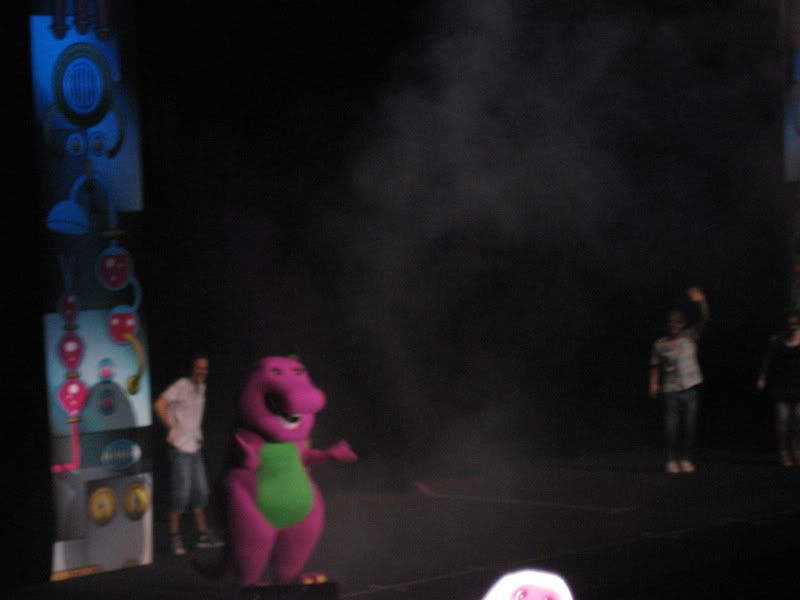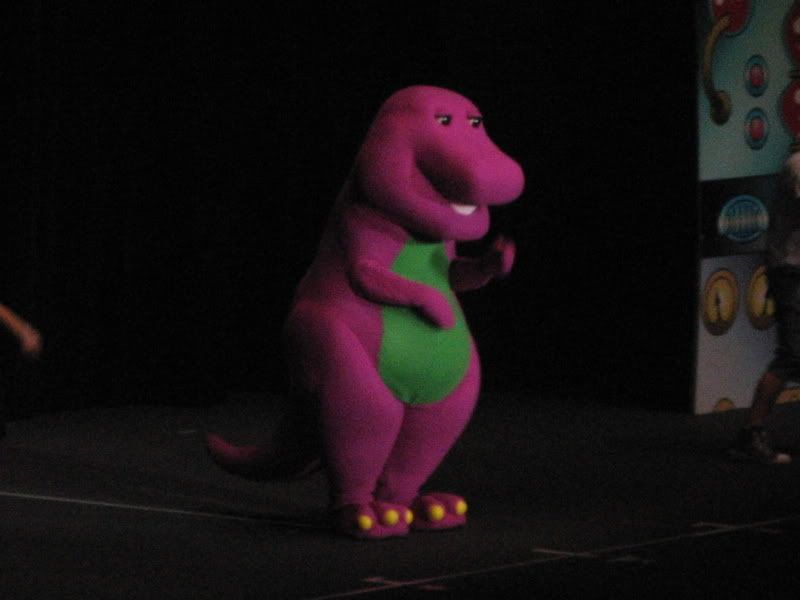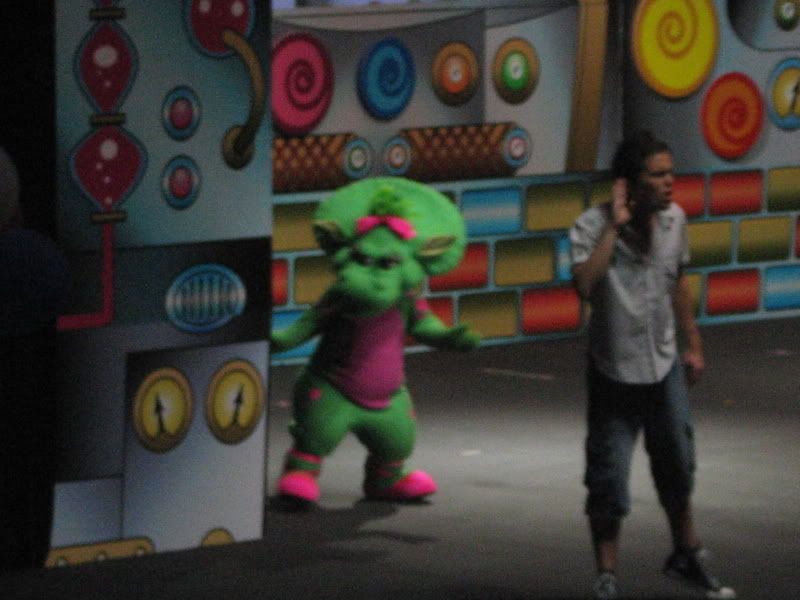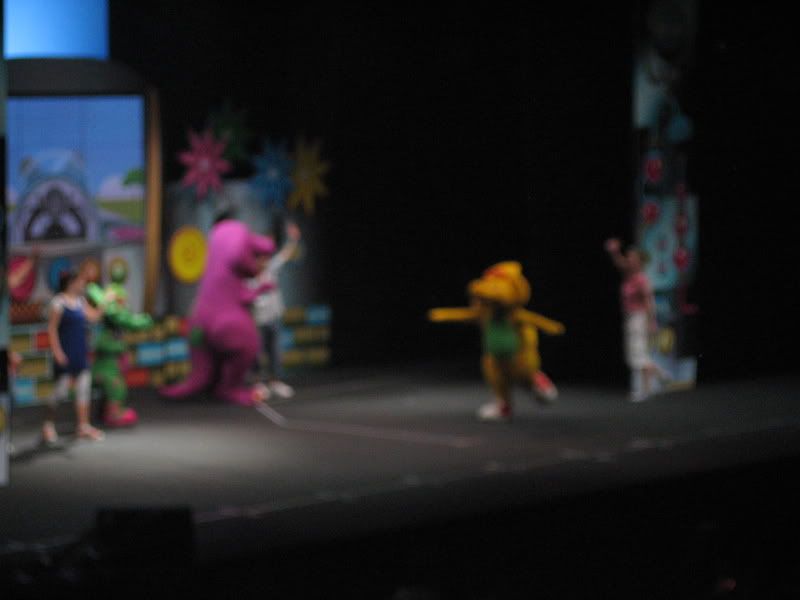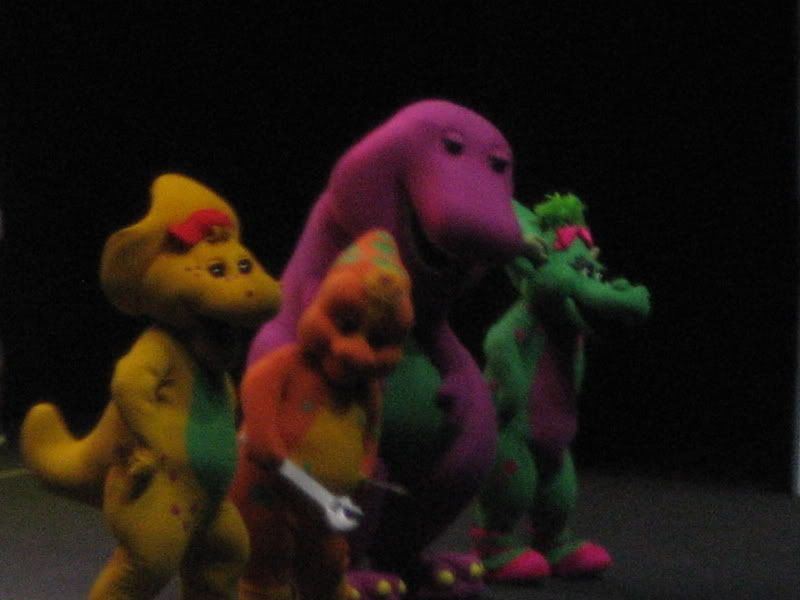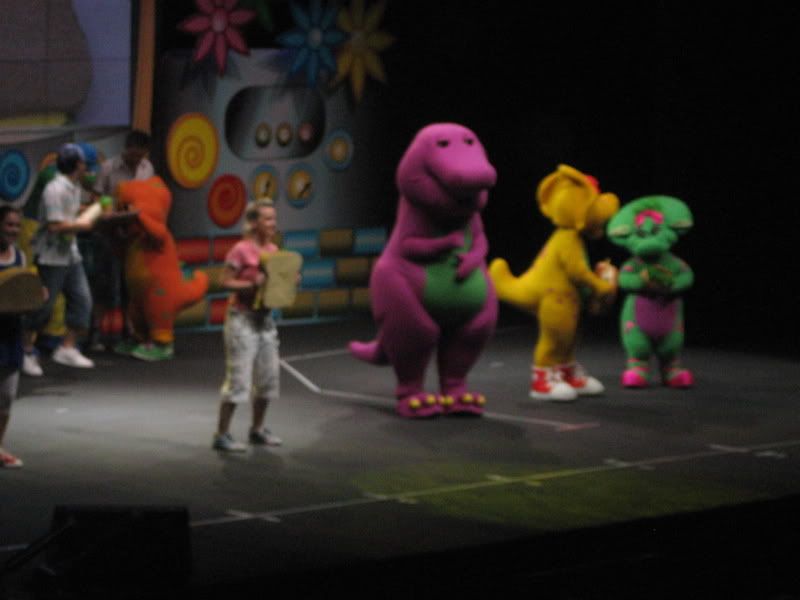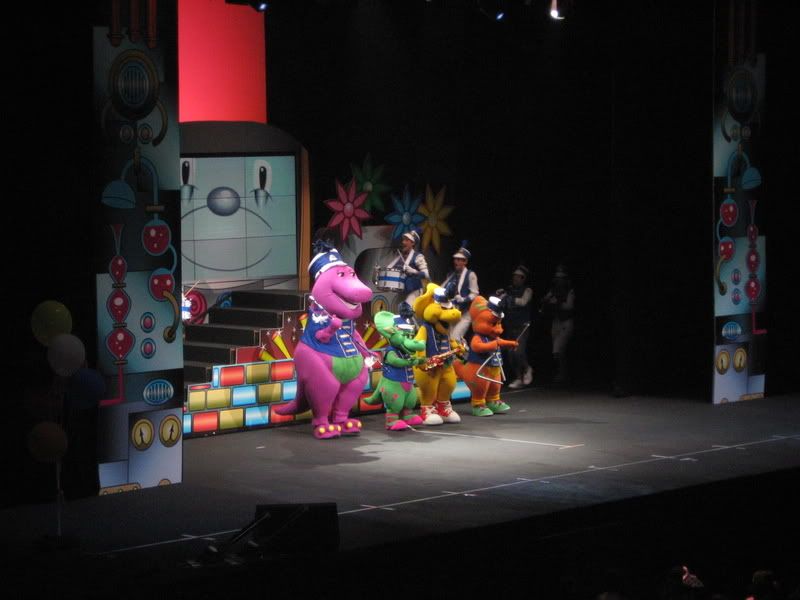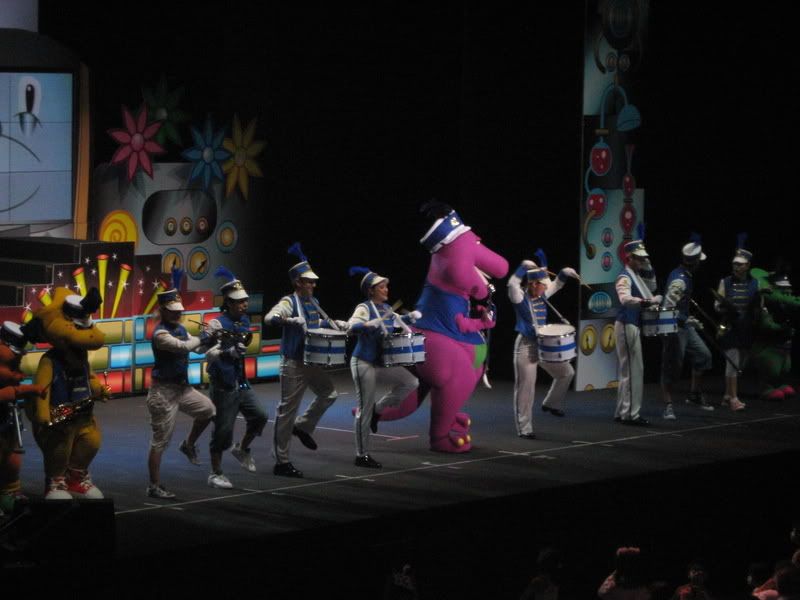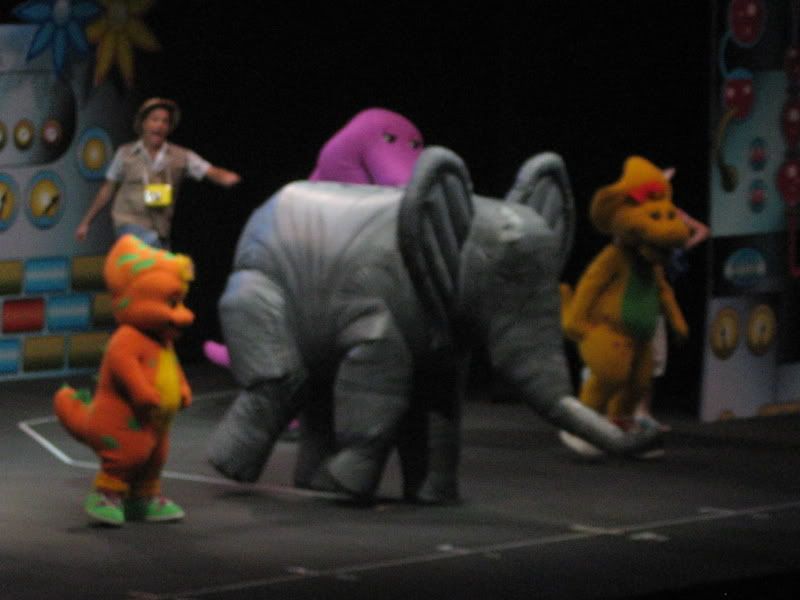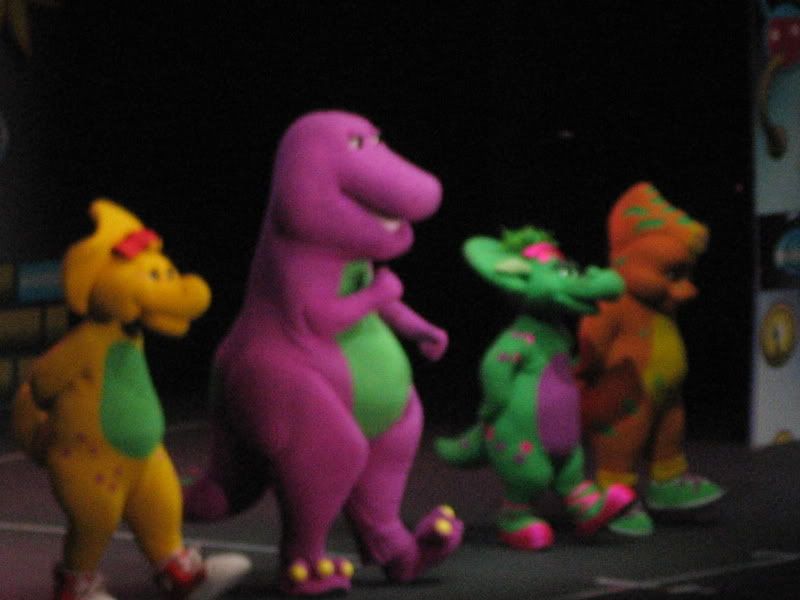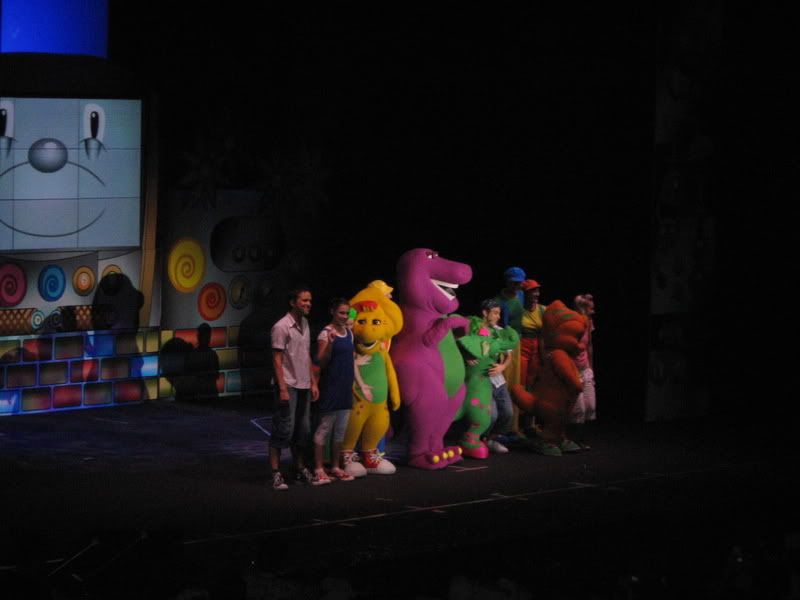 Poto2 di dalem saat break....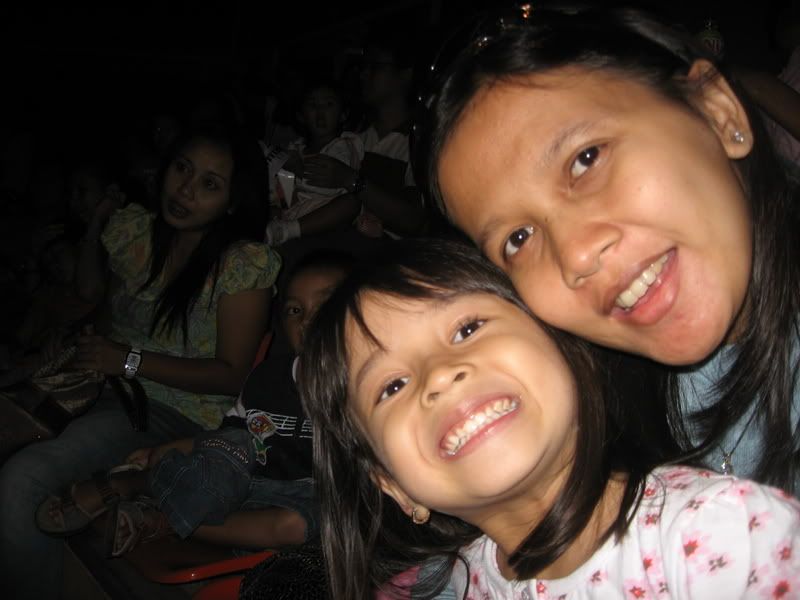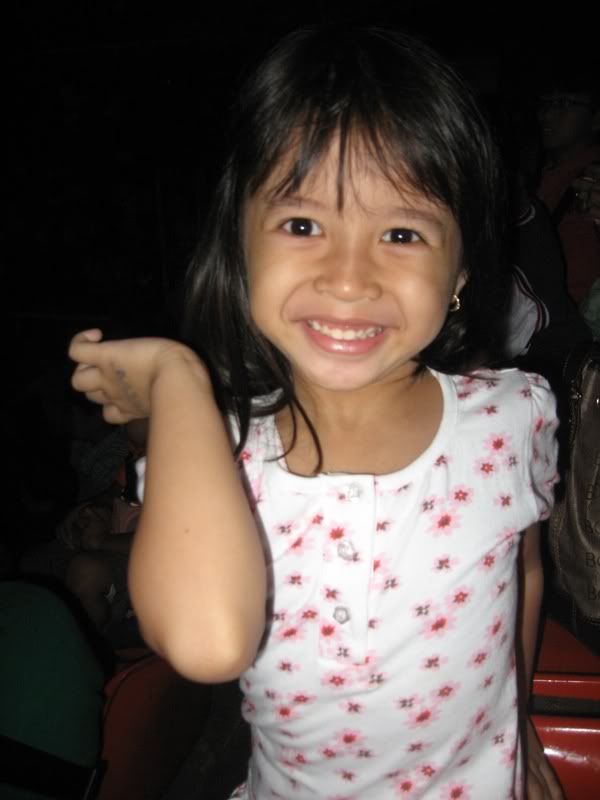 gilingan gw tembem banged yee...beda sama si mince yg cungring teaaa.... si jasmine keukeuh minta t-shirt barney..."iya nanti bunda beliin, tapi kalo gak mahal yee..." dan ternyata sodara-sodara, itu tshirt putih gambar barney gitu doank harganya 150rb aja gituuh...gak worth it banged dah...setelah gw kasih tau kl itu mahal dia ngerti dan minta di beliin chuba chup doang...ya gakpapa lah chuba chup pan cuma 1500 doank...hehehehe....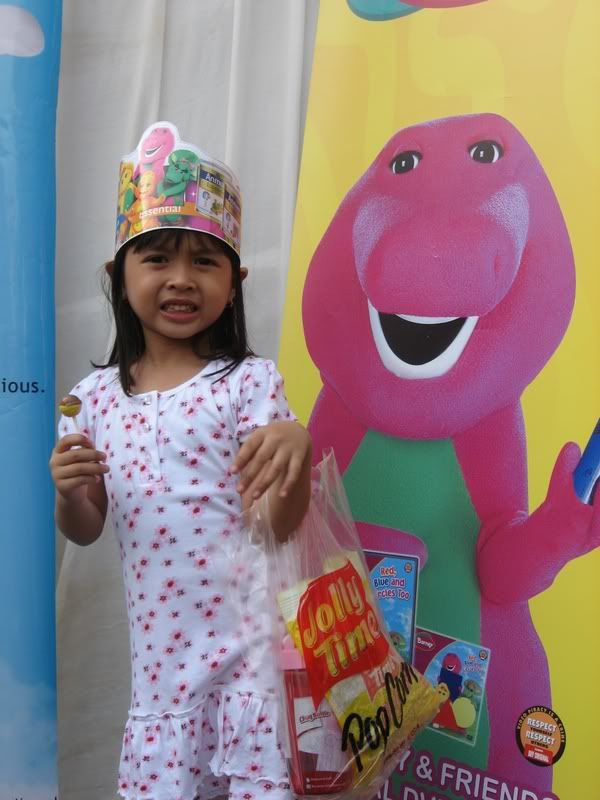 bersambung......
Ayah & Ibbynya Jasmine
10:11 AM
=-+-=
My Stick Family from WiddlyTinks.com