Tuesday, August 26, 2008
Bella Campa - The Weekend Stories (Part 2)
On Saturday night, jasmine was not cranky anymore....malemnya bahkan ikut lari2an di depan rumah bareng anak2 tetangga nonton kembang api.
Gw paling anti sama petasan....kalo kembang api masih ok lah. Makanya kalo dia merengek minta di beliin petasan...gw selalu bilang BIG NO NO...!! so malam itu dia ditemenin sama ayahnya main sama anak2 di depan rumah.
Minggu pagi, bangun jam 5 sholat subuh trus siapin minuman buat di bawa di jalan..jam 1/2 7 an jalan & mampir ke circle K bentar buat beli baterei digicam.
Sampe Bella Campa hampir 1/2 8 pagi, udah banyak yg dateng ternyata...hehehehe...
We had breakfast with bakwan malang and siomay....the snacks for the kids was also overflow not to forget ice cream.
Since Jasmine already had breakfast in the car, she is not temptated with the snacks but with candies instead...ya sutralah...secara wiken.. I allowed her to eat candy on weekend only.
The famgath was began with the speech...and morning doorprize...alhamdulillah we got 21" TV...hehehe...and then time to hit the pinata...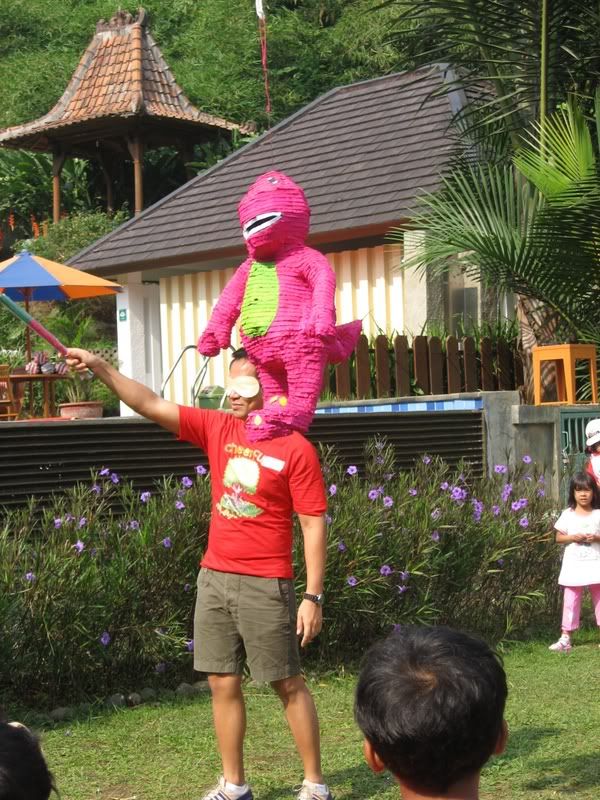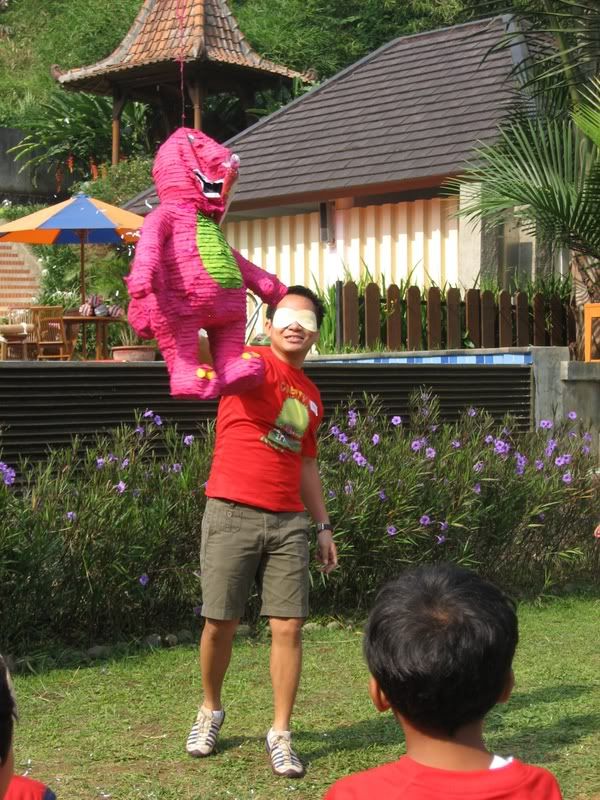 hayooo pak, pukul ajah deh tuh barneynya......ya..ya..kiri dikit lagi...nah kena tuh kan...hajaaaaarrr....whekekekekek...seru jg ya kalo bapak2 yg mukul pinata...lebih emosional..
Instead of participate on striking the pinata...jasmine prefer to get ready and wait for pinata breaking up...Ketauan dah dia emang ngincer permen2 dalam pinata...tuh kan liat ajah deh: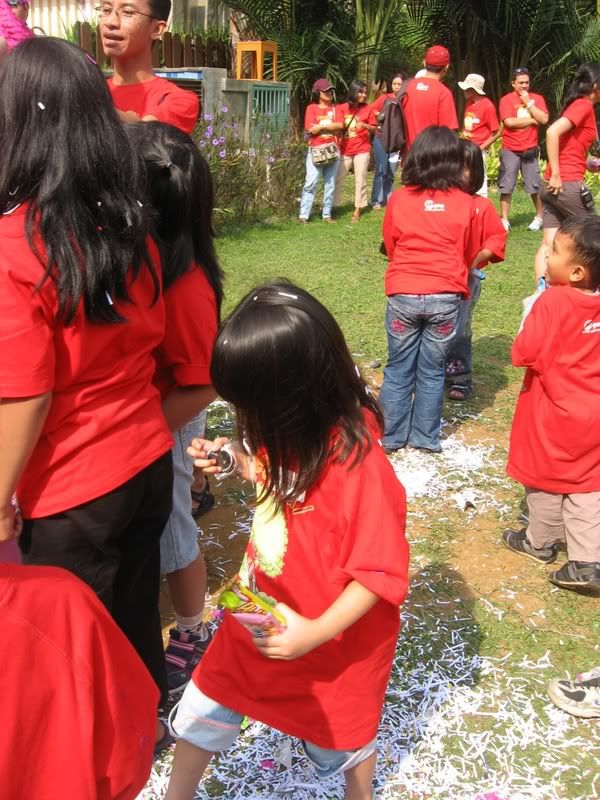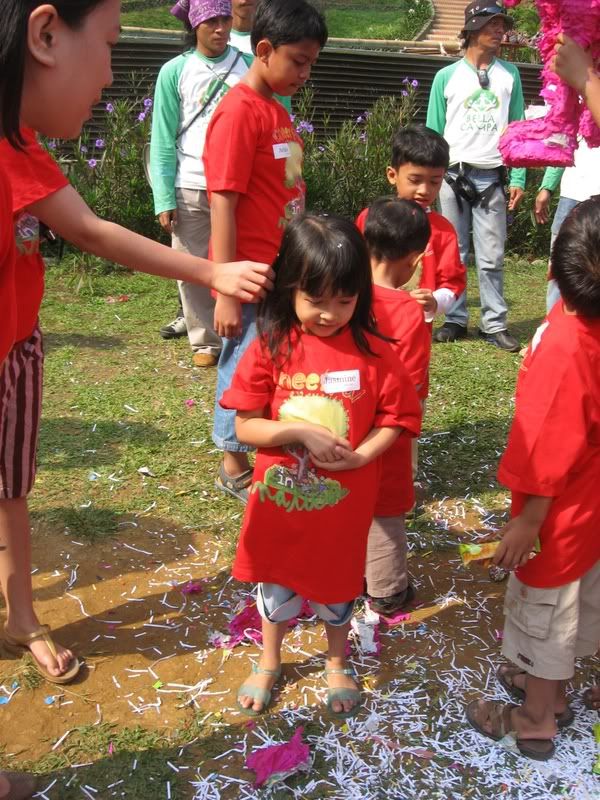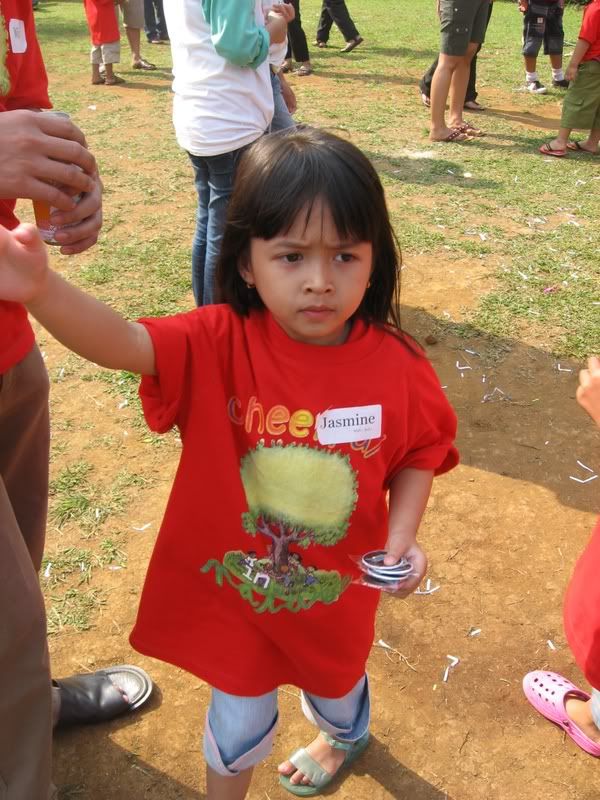 Sejak Flying fox di rumah sosi tempo hari ini....Jasmine jadi keranjingan Flying Fox...kali ini lebih tingggiiiii dan lebih jauh jaraknya...harus panjat dinding dulu pulak...!! gue pan emang takut ketinggian...hiiiiiiyyy...ngeri bener ngeliat dia dari bawah...!! bocah nekad!!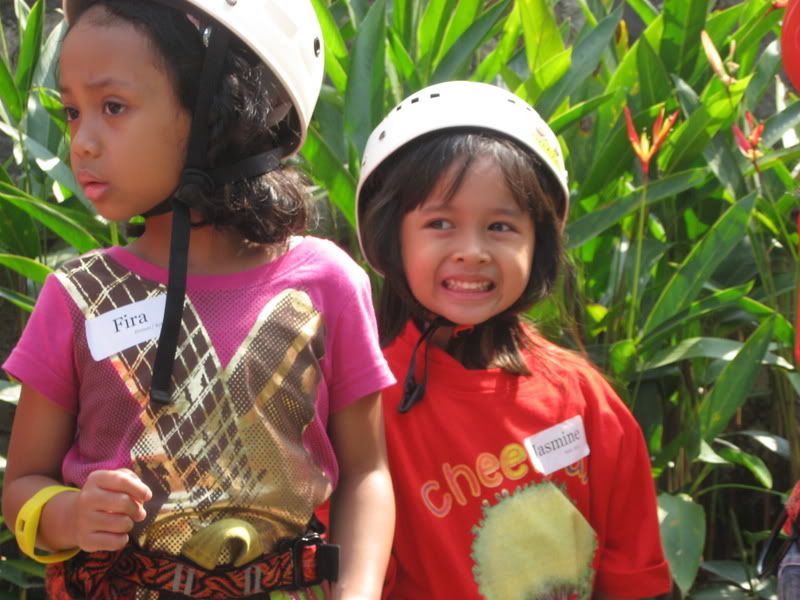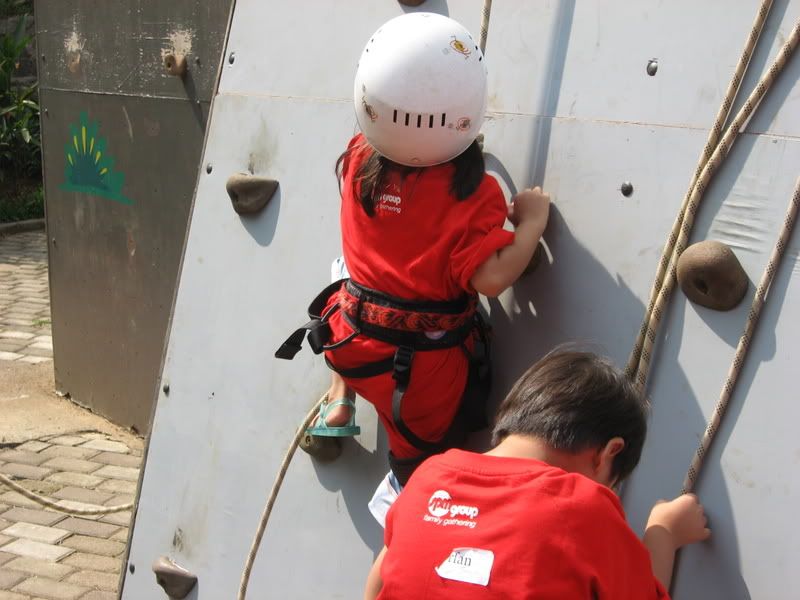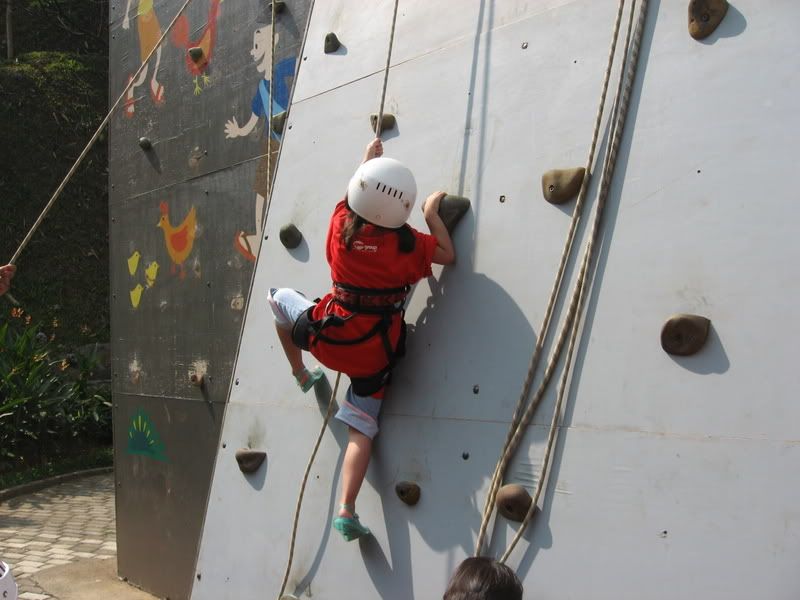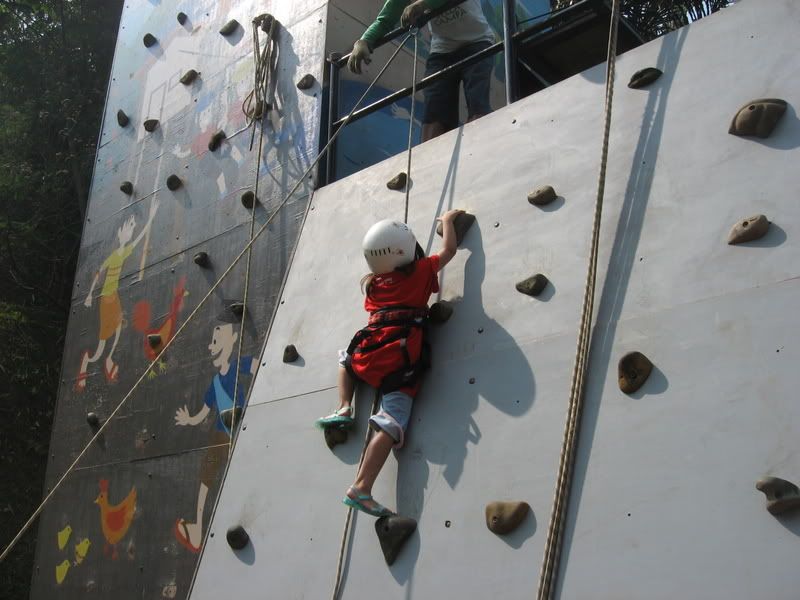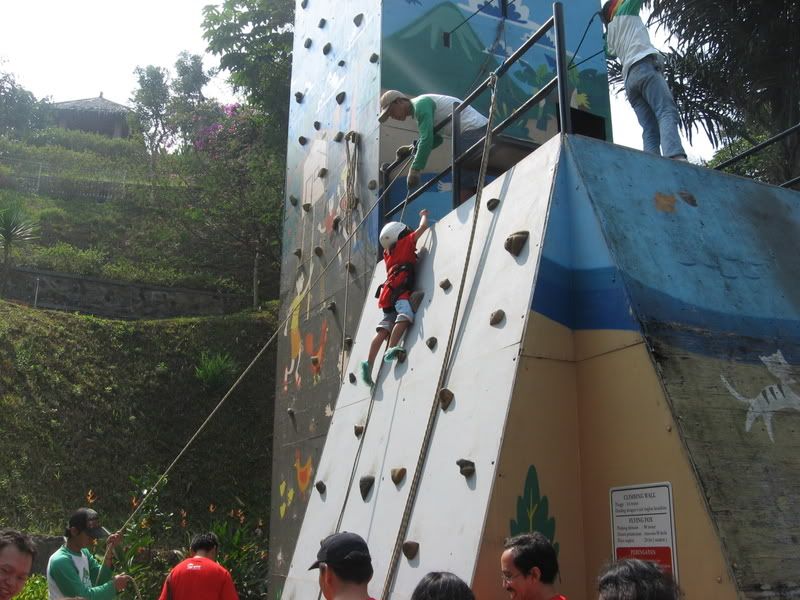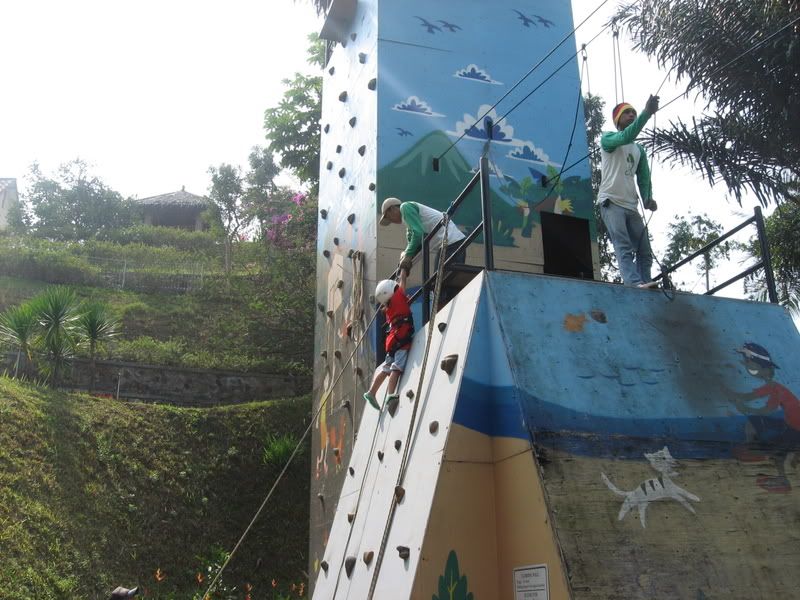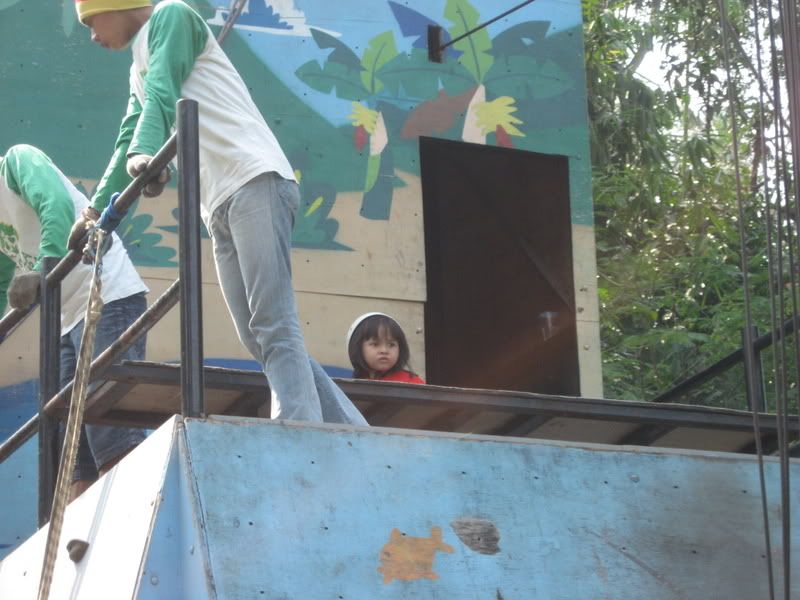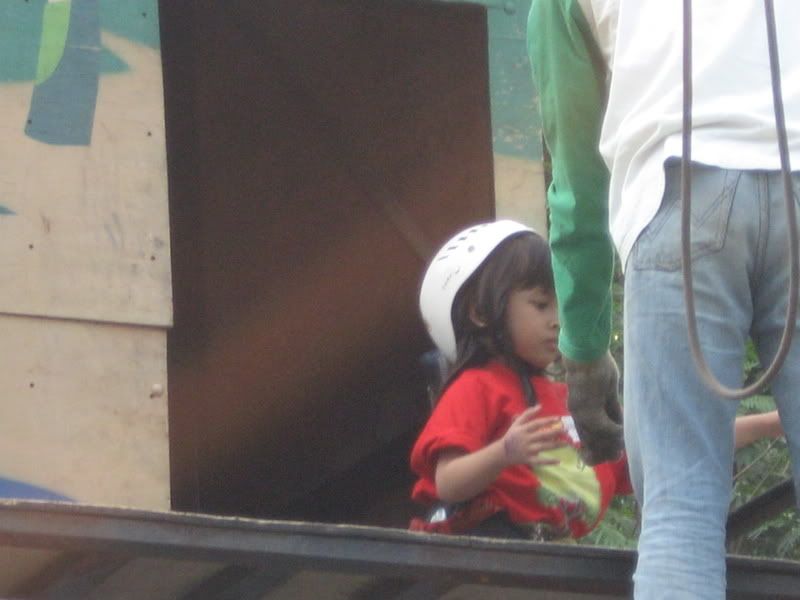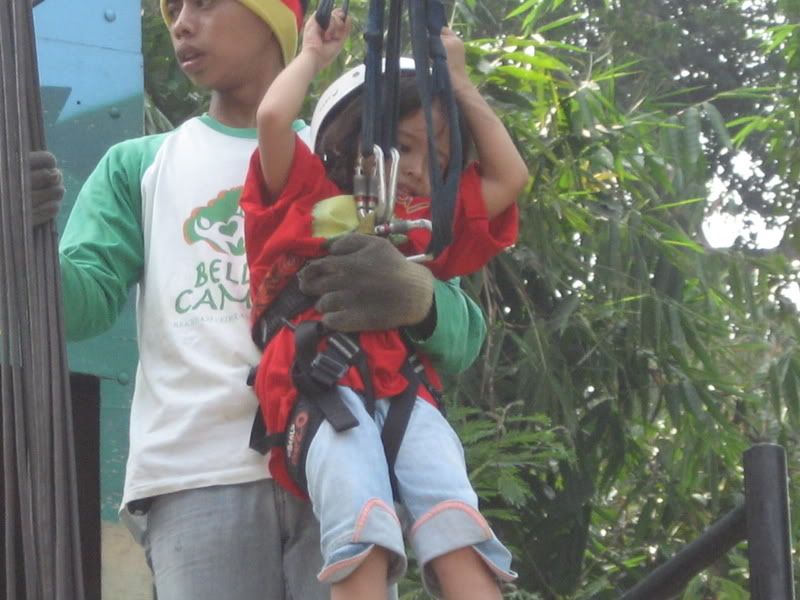 Sementara yang laen pada heboh ikut lomba ini itu...gw mah duduk manis ajah dah...bumil gitu loh!! Jasmine kelilingan sama Ayahnya...rupanya dia maksa mo renang...lah gak bawa baju renang njeeh...piye?? yg ada ngambek lah dia..walhasil dia nyemplung ke kolam renang dengan pakaian lengkap.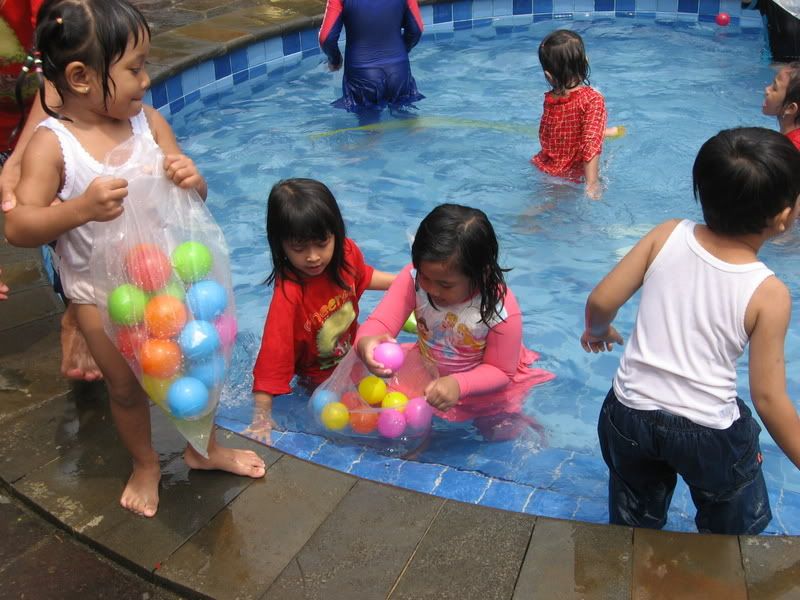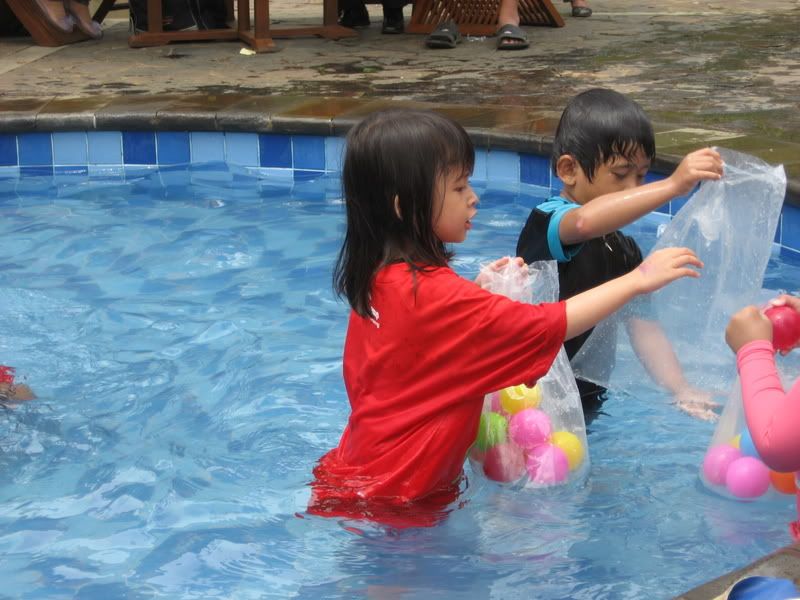 Jam 12an kita lunch di pendopo atas sekalian bagiin doorprize....dan hujan guedeeeeeeee banged...untung udah nyampe atas. Doorprizenya lumajeen2 ada Kulkas, HP, DVD, Camcorder dll dsb.
Jam 1/2 2 sore acara selesai....Jasmine was so happy as she got another goodybag. Lunchbox set, tupperware snack box and breadtalk...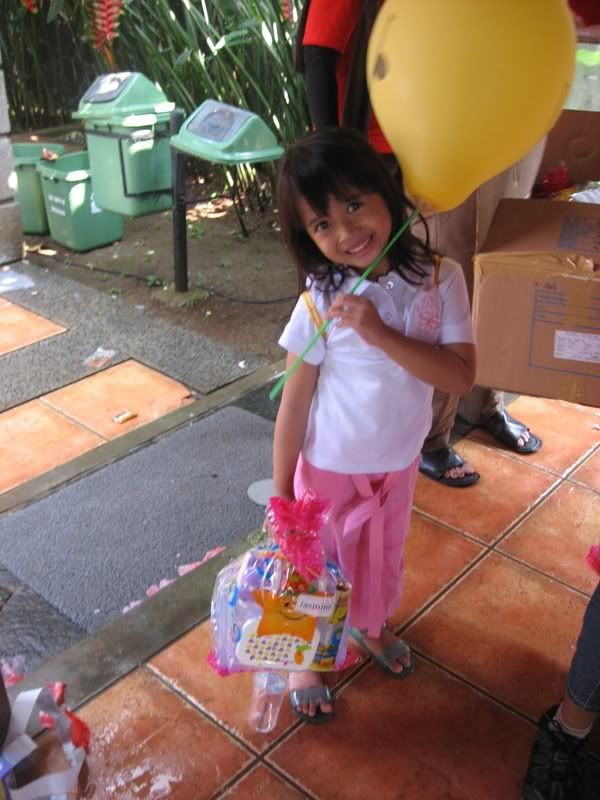 So, that was our last weekend story...pulang teparrr gw...secara jalan naikin anak tangga tinggi beneerr....!!
Ayah & Ibbynya Jasmine
10:48 AM
=-+-=
My Stick Family from WiddlyTinks.com